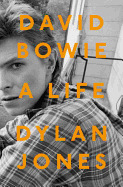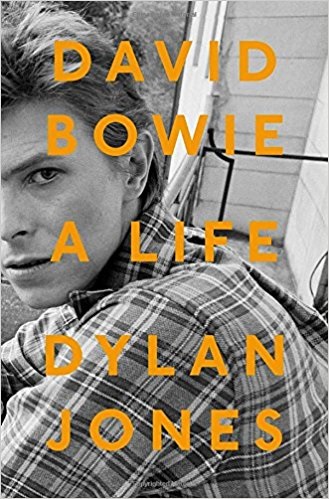 David Bowie lived many lives. Born David Jones and enamored of fame, he assumed the name of a knife renowned for its cutting edge. Then came Ziggy Stardust, Aladdin Sane, Halloween Jack, the Thin White Duke. Each new incarnation sent fans running back to their bureaus to change. Defining the '70s, Bowie became a legend few could keep pace with in decades to come. A shape-shifter baptized in new trends at every turn, he followed his fascinations with remarkable doggedness. His pursuits, though, regularly benefited from the people who surrounded him--early mentor Lindsay Kemp, eccentric first wife Angie, relentless manager Tony Defries, longtime collaborator Tony Visconti, protégé Iggy Pop and, especially, Bowie's schizophrenic older brother, Terry, who introduced him to jazz.

Those who knew him best are among the many included in British GQ editor Dylan Jones's (no relation) kaleidoscopic oral history, David Bowie: A Life. Jones seldom interjects amidst the fascinating monologues. After a touching introduction, he smartly steps back and lets others do the talking. Their stories are clever, funny, inspiring, heartbreaking and cautionary. As Bowie rose to fame, he succumbed to a ferocious appetite for drugs. Harry Maslin, co-producer for Young Americans and Station to Station, recalls how Bowie would pour piles of coke all over the studio, "so he never had to move to take another bump.... And we're talking piles, we're not talking lines."

No matter his state of mind, though, Bowie maintained his openness to the music and the world. Pianist Mike Garson remembers laying down his inimitable solo for "Aladdin Sane" after trying it in a blues style first and then a Latin style, both of which Bowie declined. "He wanted something avant-garde. So I did it in one take. It was he who pulled it out of me, because it wasn't my first choice." Garson, who played with Bowie for more than 40 years, adds, "I'll probably go down in history known only for this." That wasn't always the case. Bowie was notorious for absorbing other's ideas without thoroughly crediting them, and for ghosting once a partnership had satisfied his needs.

Understandably, the bulk of David Bowie gravitates to the '70s, the artist's wildest era. As the Berlin period of the late decade transitions to his acting in the '80s and his art collecting in the '90s, the music takes a backseat--until 2013's muscular comeback, The Next Day. Many marvel at the monumental effect supermodel Iman had as his second wife. By his final decade, Bowie had come full circle: the young man who craved fame had become the most famous man on the planet, yet wanted nothing but normalcy.

There is always more to say about Bowie, not all of it glowing. He was a flawed man who exuded cool; haunted by his brother's mental illness, he created and re-created until the very end. Dylan Jones has crafted an irresistible pastiche of his life, conversations that form a glittering constellation outline of the Starman. --Dave Wheeler, associate editor, Shelf Awareness

Shelf Talker: A legion of voices shape Dylan Jones's enthralling oral history of music legend David Bowie.