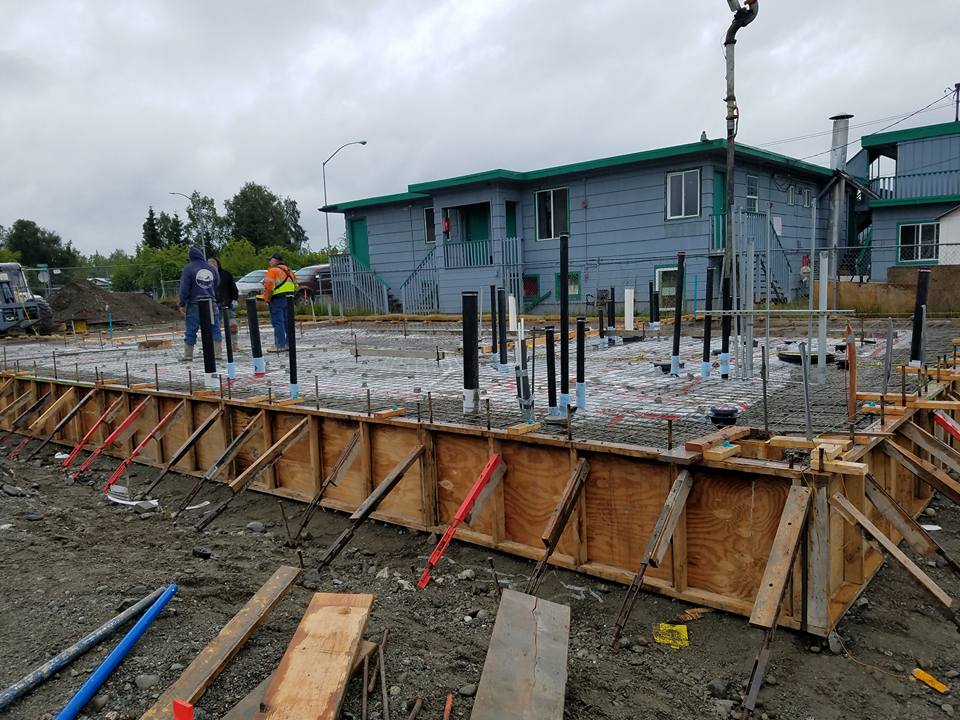 Construction underway for the new Writer's Block.
The Writer's Block Bookstore & Cafe, a new independent bookstore and cafe that plans to open in Anchorage, Alaska, in late 2017 or early 2018, began construction earlier this month. The Writer's Block will reside in a new, 2,500-square-foot building on a stretch of Anchorage's Spenard Road that was once notorious for peep shows and sex shops.
Co-owners Vered Mares and Kathy McCue intend for the store to focus on new books and Alaskan authors, while the cafe will serve craft beer, wine, coffee, tea and a variety of multiethnic food. Writer's Block will also have a stage for readings and live music, and there are plans for a weekly "house concert." According to the owners' GoFundMe page, which has to date raised just under $24,000, the store will also deliver both food and books throughout Anchorage.
"The big picture is to have a space that will be a venue for writers, readers, artists, musicians and families," wrote Mares and McCue on the GoFundMe page.