For some independent bookstores, the final few weeks of summer before Labor Day weekend are one of the slowest stretches of the year, with the end of summer marking a return to normal business for a few months before the holiday rush. For stores in heavily seasonal areas, the situation can be drastically different, with summer being the busiest time of the year. As the season comes to the end, Shelf Awareness has taken a look at what summer is like for stores in the latter group.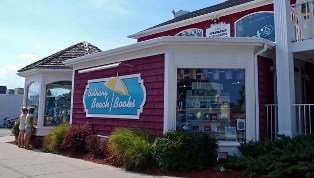 In Bethany Beach, Del., Memorial Day weekend and the start of the summer season brings the town's population from less than 2,000 people to well over 10,000. Amanda Zirn, manager of Bethany Beach Books, reported that the store essentially makes its money in the 14 weeks between Memorial Day and Labor Day. The store is so seasonal, in fact, that she said it was like "running two completely different businesses." During the summer, Bethany Beach Books can do as much business in 10 minutes as it would do on an entire winter's day, and while bad weather during the winter can bring sales to almost a complete halt, some of the best sales days the store has ever seen have come on rainy days in the summer. To accommodate the summer rush the store also brings on additional staff, stays open from 9 a.m. until 11 p.m. (winter hours are usually 9 a.m. to 5 or 6 p.m.), and Bethany Beach Books hosts events and storytime sessions only during the summer. Said Zirn: "The summer is a beast that we just cannot keep fed and during the winter, it sleeps."
Every April, Zirn and her colleagues begin placing huge orders of backlist titles to replenish the store's inventory, and all summer frontlist titles are ordered in large quantities. Zirn reported that beach reads do in fact sell very well--thrillers, mysteries and love stories are summer mainstays, and children's and YA typically do very well. This year in particular, Zirn has had trouble keeping Ruth Ware's The Woman in Cabin 10 and Martha Hall Kelly's Lilac Girls in stock despite frequently reordering them in quantities of 100. Hemingway's Girl by Erika Robuck and A Beautiful Terrible Thing by Jen Waite also sold well and, for sidelines, crazy socks by Sock It to Me! and Yoga Dice by Chronicle Books have been hits.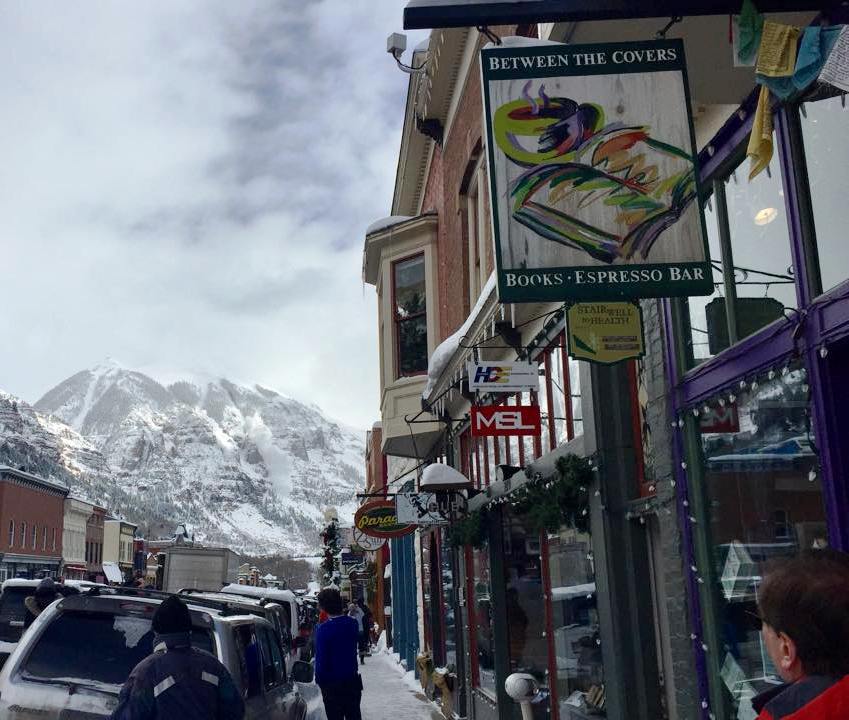 At Between the Covers in Telluride, Colo., the year is divided between the winter ski season and the much shorter summer season. Daiva Chesonis, co-owner of Between the Covers, said that Telluride's summer economy rivals the town's winter economy even though the former season is comparatively brief. No small part of that is due to Telluride's busy summer festival schedule. From Memorial Day until early autumn, there is one festival after another, focused on everything from films, art, bluegrass and wine to hot air balloons and mycology. Although fall isn't as busy as the summer, Telluride remains a popular destination until mid-to-late October, which is usually when the last of the leaves fall. Between then and the start of ski season around Thanksgiving, the town is extremely quiet and the store's hours are reduced. Between the Covers is closed for most of the month of April. In fact, Chesonis said, most of the town shuts down in April; it's an opportunity for year-round residents to "get ready for what's coming."
Between the Covers partners with almost every Telluride festival, and consequently event sales are a huge part of the store's summer business--Chesonis said that anyone outside of Telluride would be "flabbergasted" to see just how many mushroom guides her store sells. Aside from the indie bestsellers, backlist and classic titles have done better this year than in summers past, and there has been an uptick in both comedic and serious political books. Chesonis added that Drawdown, Paul Hawken's nonfiction book about combating climate change, has moved like "gangbusters." Not only was Hawken in town for a film festival early in the season, Chesonis explained, but climate change is a deeply serious topic for a ski town. In addition to the mushroom guides, wildflower guides and hiking guides are also perennial favorites. Popular sidelines include postcards, a variety of funny socks, and Unicorn Snot glitter.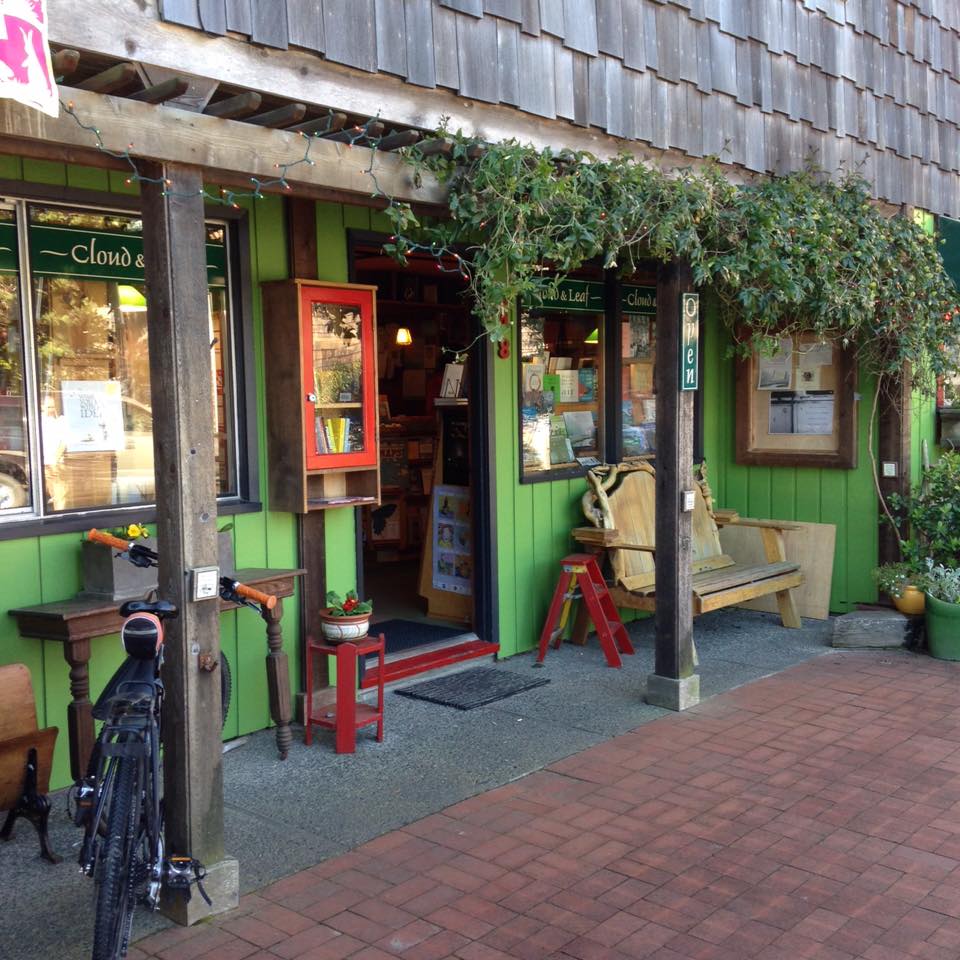 According to owner Jody Swanson, Cloud and Leaf Bookstore in Manzanita, Ore., does about half of its annual business between June and September. To help handle the summer rush of visitors to the Oregon coast, Swanson has two part-time employees who work a total of 25 hours per week. Once things slow down in the fall, Swanson plans to cut that back to around 15 hours. Swanson also orders more freely in the summer, and after October generally has to "tighten up" and make more deliberate decisions about what she can carry. Cloud and Leaf has not hosted any in-store events since the spring, but Swanson has sold books at off-site events during the summer. She explained that during the summer she's too busy stocking stocking inventory to also organize and set up for readings.
Swanson has found that during the summer, "it feels like everything sells, or everything goes through a wave of selling," with children's books making up about half of Cloud and Leaf's overall sales during the summer. This year, some of the major sellers have been On Tyranny by Timothy Snyder, The Hidden Life of Trees by Peter Wohlleben and The Underground Railroad by Colson Whitehead. The books Rad American Women A-Z and Rad Women Worldwide, both by Kate Schatz and Miriam Klein Stahl, have also sold very well, along with Elena Favilli's Good Night Stories for Rebel Girls. Cards and book lights, meanwhile, have been some of Cloud and Leaf's bestselling sidelines. The store sells two varieties of book lights, one cheaper and operated by disposable batteries and the other nearly twice as expensive and rechargeable. Swanson said she was surprised that the store has consistently sold out of the more expensive book light.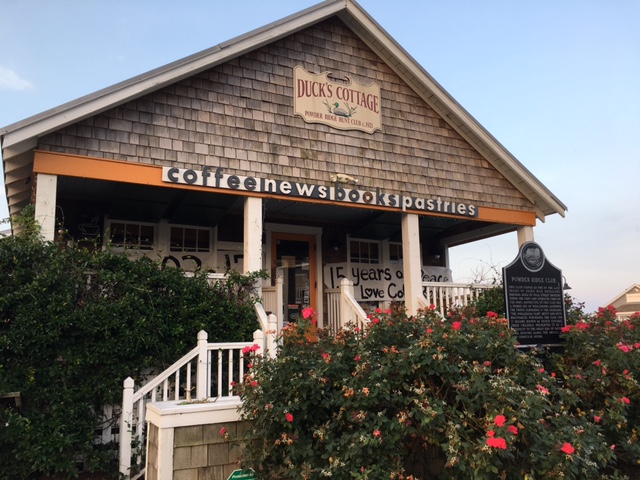 Jamie Hope Anderson is the book buyer for Duck's Cottage Coffee & Books in Duck, N.C., and the owner of its sister store, Duck's Cottage Downtown Books, in Manteo, N.C. Located on North Carolina's Outer Banks, both stores see an influx of tourists during the summer, and the period between Memorial Day and Labor Day accounts for about half of each store's annual sales. While Downtown Books employs the same number of staff members throughout the year, the staff at Duck's Cottage--which is half-coffee shop, half-bookstore--increases from eight employees in the winter to 24 summer employees. Anderson added that though she tries to keep a consistent level of inventory throughout the year for both stores, the summer rush does necessitate ordering in larger quantities, and because there is relatively little storage at either store, she is constantly ordering and receiving. One upside to having "almost an entirely new group of shoppers every week," Anderson said, is that she does not have to change displays quite so frequently: "I can find a particular grouping of titles or a display that is really working and just ride it for a while."
Anderson has found that books already trending, whether they are on the bestseller list, popular among book clubs or will soon be adapted into movies, are always big sellers during the summer, while diet, fitness and self-help books definitely do not sell well during the same period (The Life-Changing Magic of Tidying Up is the exception). Impulse items, including Dashboard Monks, Word Emporium stickers, tea towels and magnets, make for popular gift buys. Among this summer's hot sellers are A Man Called Ove by Fredrik Backman, Hillbilly Elegy by J.D. Vance, The Glass Castle by Jeannette Walls and Ready Player One by Ernest Cline, while Lisa Wingate's novel The Prayer Box "continues to set sales records" at both Duck's stores. --Alex Mutter