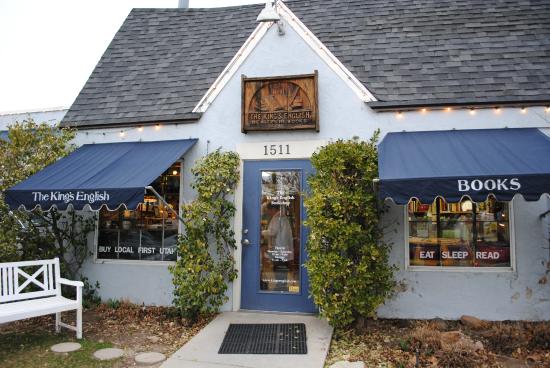 Congratulations to the King's English Bookshop, Salt Lake City, Utah, which celebrates its 40th birthday on Saturday, September 9, with a 25% discount on most everything in the store and a variety of events, including several author appearances, a pup parade and readings of work submitted to the store's creative arts contest.

Deseret News has a long birthday profile of the King's English. Among our favorite parts:

Co-founder and co-owner Betsy Burton explained the appeal and strength of bricks-and-mortar indie bookstores this way: "People actually like to go browse and turn the pages.... We want customers when they come in to feel like they've been invited into somebody's living room. We really reach out to our customers and try to make them as happy as we possibly can."

Concerning online competition, Burton noted, "We never said, 'Never shop at Amazon.' We said, 'Think before you spend. Make your decisions thoughtful.' "

And about being a bookseller for 40 years: "When we talk over time to people about books, in some ways you get to know them better than even your really close friends. We now have three and even starting four generations of people who came in very young when I was starting the store who then grew up and had kids, who then grew up and had kids--it's pretty amazing."