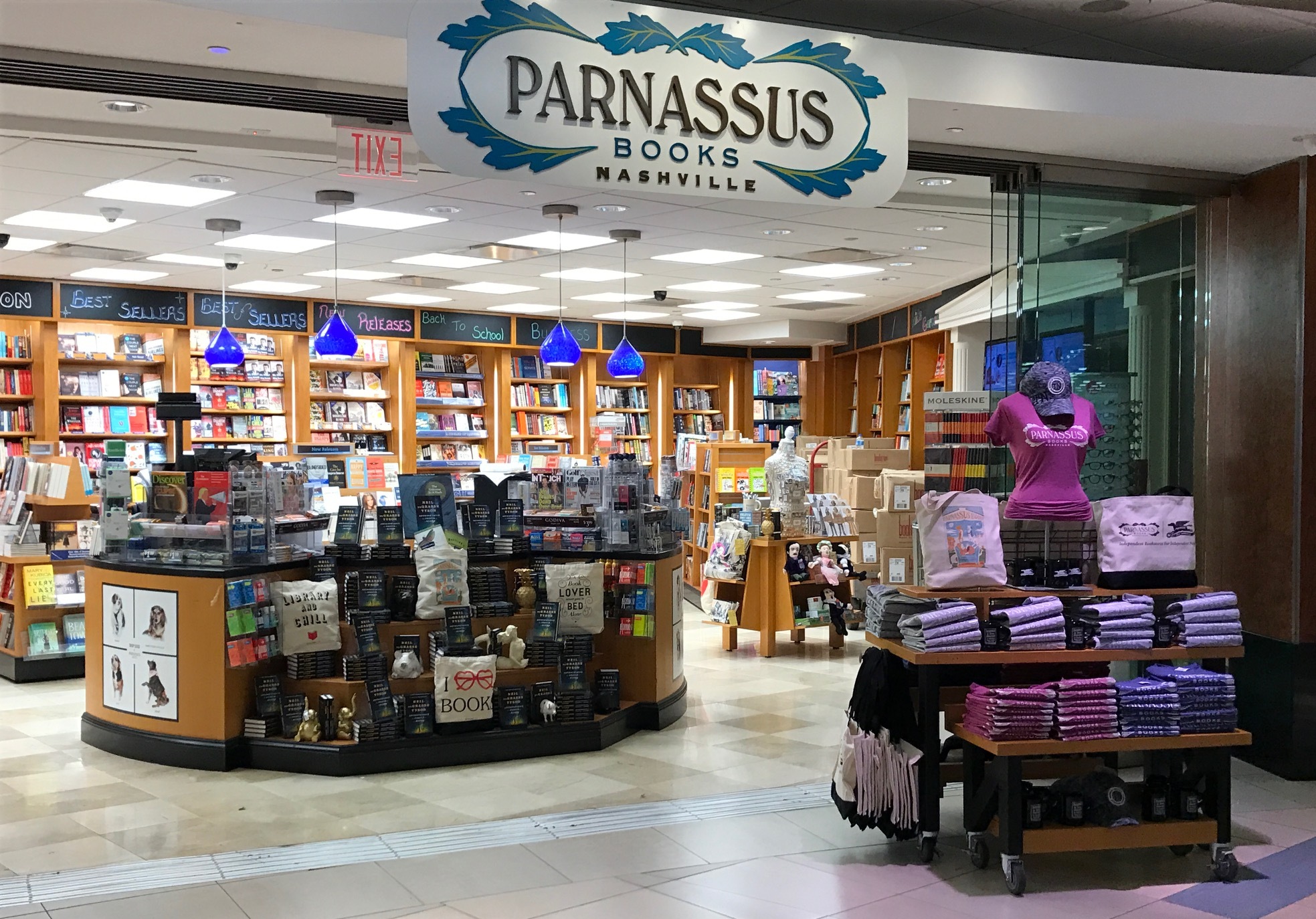 Parnassus Books, the Nashville, Tenn., bookstore founded in 2011 by author Ann Patchett and Karen Hayes, has, in association with Hudson Group, opened a branch at Nashville International Airport. The 915-square-foot store is at the intersection of Concourses A and B in the terminal, in space where Hudson had a store. The Parnassus Books store at Nashville Airport offers "a hand-picked collection, including the latest fiction and nonfiction releases, a wide range of bestsellers and favorites, plus local and regional titles and staff recommendations."

"As someone who spends about a third of my life in the Nashville airport, I've had a lot of time to dream about a branch of Parnassus Books on the concourse," Patchett commented. "There are few things I hate as much as not having the right book for the plane. With Parnassus in the airport, no Nashville traveler will have to worry about not having something great to read."

Hayes added: "The Nashville airport is already a welcoming hub full of local flavor. It makes perfect sense to extend that hometown vibe to the airport bookstore."

This marks the third expansion for Parnassus. In 2016, the main shop nearly doubled in size, to 5,000 square feet. Also last year, the store rolled out its bookmobile, a book truck it calls Parnassus on Wheels. "Think of the airport store as 'Parnassus on Wings,' " Hayes added.

Hudson Group has similar joint airport relationships with other independent bookstores, notably Vroman's, Pasadena, Calif.; Tattered Cover Book Store, Denver, Colo.; and Bookworks of Albuquerque, N.Mex. Hudson and Hudson Booksellers have locations in more than 80 airports and other transportation centers across the country and offer a wide selection of books.