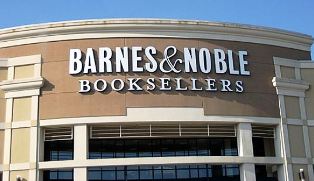 Yesterday, shares of Barnes & Noble rose 6.9%, to $7.75, on rumors that the company was working with financial advisors to sell the company. But as has happened several times in the recent past, the rumors appeared to be false.
A B&N spokesperson told Benzinga that the company is "not engaged in a sales process."
The rumor began with a DealReporter report that B&N was working with Guggenheim Securities in talking to potential suitors, including Apollo Global Management and Platinum Equity.
Benzinga pointed out B&N has worked with Guggenheim since at least 2013, adding, "The rumors follow pressure by activist investor Sandell Asset Management Corp. urging the board to perform a strategic review and consider a sale."