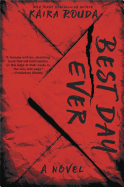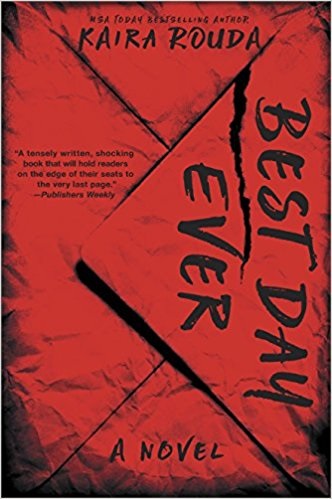 This uncomfortably creepy thriller from Kaira Rouda (The Goodbye Year) capitalizes on the current buzz about the prevalence of narcissists and psychopaths, and will surely leave readers wondering how well they really know their loved ones.

Paul Strom, lifelong resident of "this politically decisive, coastally deprived state" of Ohio, seems at first glance like a relatively normal, if somewhat arrogant, husband and father. A successful advertising executive in Columbus, Paul proudly provides for his beautiful stay-at-home wife, Mia, and their two boys. Lately, though, his marriage has turned distant. Paul blames Mia's anxiety over her inexplicable weight loss and fatigue, as well as rumors of his infidelity--which he assures both Mia and the reader are pure fabrications. He plans to spirit Mia away for a perfectly planned getaway at their cabin on Lake Erie, the ideal romantic retreat, and give her the best day ever. However, Mia seems not only disengaged but downright tense on the drive to the lake, and Paul's increasingly patronizing and entitled attitude--toward Mia, his former mentor at work whom he helped out the door, and even his supposedly beloved home state ("no-till farming, pro-fracking, pro-GMO, pro-Monsanto")--begins to signal something beyond mere egotism. By the time Paul and Mia reach their cabin, readers will realize Paul is not the doting husband he appears and wonder what he really has in store for his wife. Mia, on the other hand, has a few surprises of her own.

Rouda understands that true horror comes from that skin-crawling feeling when ordinary life suddenly looks not quite right. Just as Mia cannot escape from Paul, Rouda's use of him as narrator means the reader is in too deep to get away as his apparent normalcy morphs into paranoia and cruelty. The risk he poses, to his wife as well as their neighbors, acquaintances and even his own children, gives one the urge to shout "run!" at every human being who comes into contact with Paul. Rouda smartly grounds the story with plenty of detail about Ohio, which Paul describes with a native authority that lends depth to his character and reality to the setting. Though the feeling of seeing through the eyes of a monster may not suit every reader, adventurous thriller lovers and fans of Lee Irby's Unreliable will find Best Day Ever a similarly mind-twisting walk on the sinister side. --Jaclyn Fulwood, blogger at Infinite Reads

Shelf Talker: A husband plans the perfect weekend for his wife, but his pretense of romance hides dark truths.