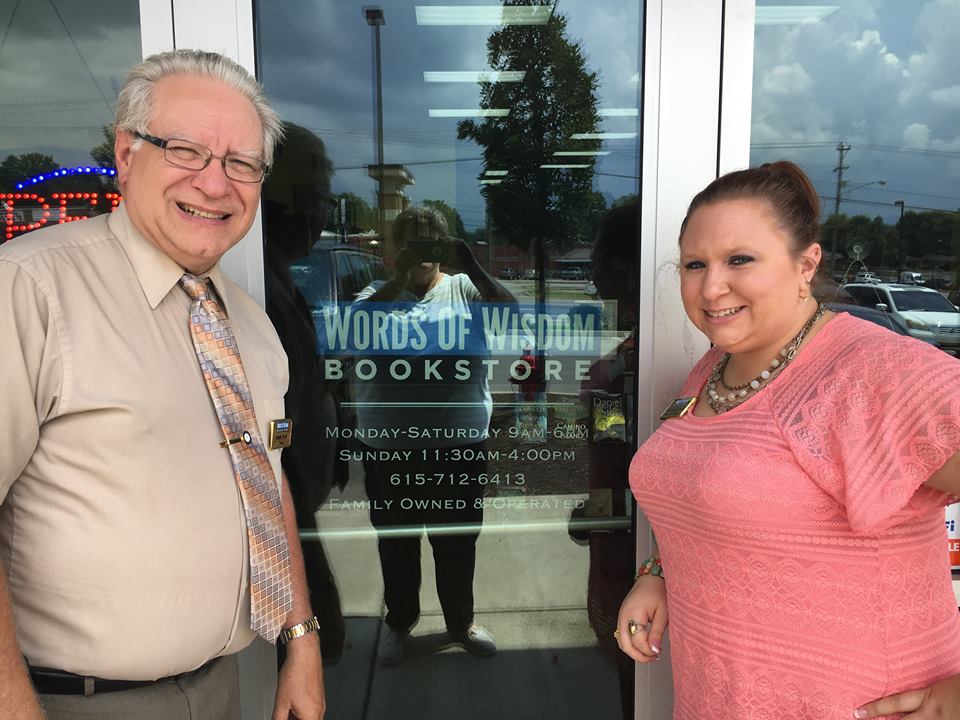 Ken Pruitt and Rebekah Pruitt
Words of Wisdom Bookstore, Nashville, Tenn., which opened last month, has created a GoFundMe campaign to raise $3,000 because the store has "fallen very short of our projections" its first month in business, owners Ken Pruitt and his daughter Rebekka Pruitt wrote on GoFundMe. "We now find ourselves scrambling to pay bills (electric, etc. and payroll), pay our vendors, and to buy new books to put on the shelves. Our traffic has been fairly good and growing, but we are at a major struggle point."

Ken Pruitt is an author, publishers' rep, minister, consultant and national educational speaker. Rebekka Pruitt, who manages the store, earlier worked at the now-defunct Family Christian Bookstore in Nashville.

The 1,400-square-foot store carries fiction and nonfiction books, as well as a large collection of works by local authors, children's and religious titles, some music and DVDs, professional and curriculum materials for teachers, and greeting cards.

"We started out with a dream, a dream to own a bookstore," the Pruitts also wrote. "We knew the cost would be large, and we planned accordingly. But we also know it takes time to make a business grow and we are working hard every day to do that. We believe the need for a bookstore in this area of Nashville is a calling....

"If our Labor Day Weekend Sale doesn't do extremely well, I will be forced to lay off our last staff person and will be unable to pay the bills and may even have to close the store causing a major personal crisis for myself and my daughter. If the situation wasn't so dire, I wouldn't be doing this, but it is. And on the advice of our consulting folks, we are making this effort. Please consider helping us out of this crunch."

In an update Sunday, the Pruitts wrote there was "a tremendous rise in sales" on Saturday, and "that has definitely helped us get to the curve in the road."