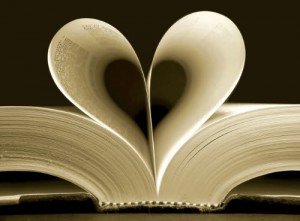 Molly Higgins Fischer married Samuel Chandler MacLaughlin on September 2, according to the Weddings section of last weekend's New York Times. What makes this notable for the book trade is the headline ("Stranger Than Fiction: What Happened After the Bookstore") as well as the story behind the couple's story.
Fischer is the features editor at New York magazine's The Cut, while MacLaughlin "was until recently a marketing associate at the publishing house W.W. Norton and Company in Manhattan. This fall, he will be a partner and the manager of the Williamsburg, Brooklyn, location of McNally Jackson Books," the Times wrote.
They first met in 2010 while browsing at St. Mark's Bookshop in Manhattan. MacLaughlin said he "saw this very cute girl and was browsing around her, and thought, she seems to be browsing around me. We both spent way too long doing that. Eventually I thought, this is ridiculous, I know I'm not going to say anything, I'll just go. I'll buy a book of Anne Carson poetry and hopefully impress her on the way out."
Fischer said she was interested in "continuing to check this guy out... but I wasn't sure that I was going to do anything about it. I was not thinking through a plan of action, I was just sort of bumbling along on instinct."
Reader, they married each other.