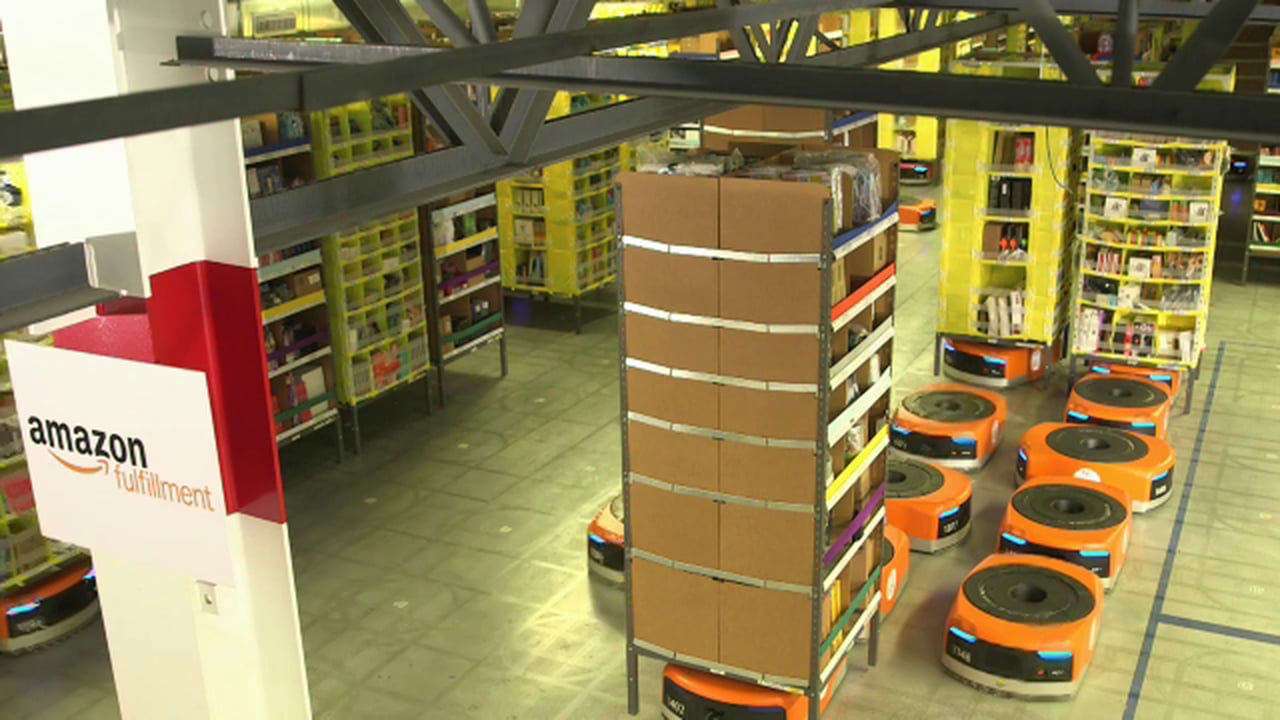 Amazon plans to open its first warehouse in New York State in Staten Island, in New York City. Staff at the $100 million, 855,000-square-foot fulfillment center will work with robots to pack "household essentials, books and toys." The site is in a new warehouse park where construction has just begun so it's uncertain when the building will open.

In New York, Amazon also has two Prime Now hubs, in Manhattan on 34th Street and in Brooklyn in Sunset Park. On Long Island, it has a food distribution hub in Bethpage.

Empire State Development, a state public-benefit corporation, is giving Amazon up to $18 million in tax credits through the Excelsior Jobs Program as incentive for the company to expand into New York, the Staten Island Advance reported.

As usual, state and local officials took the occasion to heap praise on Amazon. Governor Andrew Cuomo, for example, said, "Amazon's decision to establish the first state-of-the-art fulfillment center in New York affirms our position at the forefront of the growing global innovation economy, and this investment will create thousands of jobs and opportunities for the Staten Island community. New York continues to demonstrate that we have the workforce, technology, and the pro-business climate to help companies grow and succeed."
---
Amazon will likely put out a particularly large tin cup soon: the company plans to build a second headquarters in the U.S., housing "as many as 50,000 people" and as large as its substantial current headquarters in Seattle, Bloomberg reported. The cost would be more than $5 billion and take 15-17 years to complete.

"We expect HQ2 to be a full equal to our Seattle headquarters," said founder and CEO Jeff Bezos. "Amazon HQ2 will bring billions of dollars in up-front and ongoing investments, and tens of thousands of high-paying jobs."

Bloomberg noted that when Boeing decided in 2001 to move its headquarters to Chicago from Seattle, "it was promised a series of tax breaks and incentives worth up to $60 million--for just 500 employees."