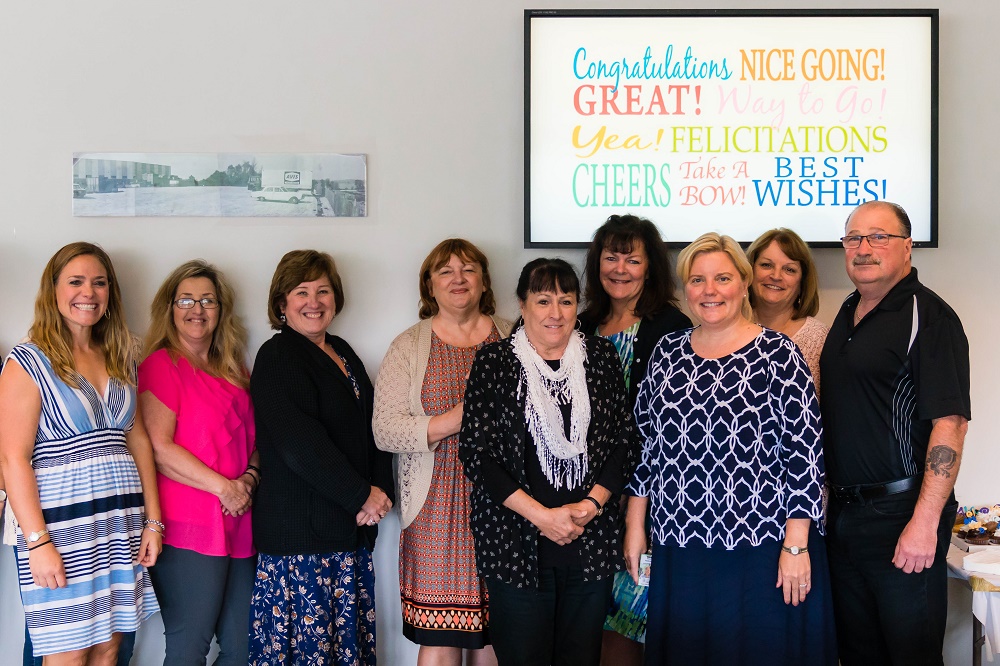 On Tuesday, Penguin Random House held a luncheon at its Westminster distribution center in Maryland to celebrate the 50th anniversary of Joyce Slaughter, v-p, customer service. Among the celebrants: (from l.) Alison Martin, Suzette Honeycutt, Jane Brown, Barbara Harden, Joyce Slaughter, Robin Sutton, Annette Danek, Karen Keeney, and Vince Annoreno.
PRH CEO Markus Dohle called Slaughter to congratulate her personally and sent staff a message saying, in part, that Slaughter "has been the backbone of our team that provides customers with ongoing support and guidance. She has excelled in building relationships with booksellers all over the world while also offering her expertise and leadership to her team at home. She's also proven to be a hands-on employee--I know of multiple instances when she has personally delivered books to author events. What is more important than that in a business that strives to put customers first?
"When looking back on her years in our company, I'm struck by her ability to break barriers--as the first woman to ever be promoted to director in Westminster, she paved the way for other women to be part of the now predominantly female leadership team. She is truly a trailblazer, and I know everyone at Penguin Random House shares that sentiment."