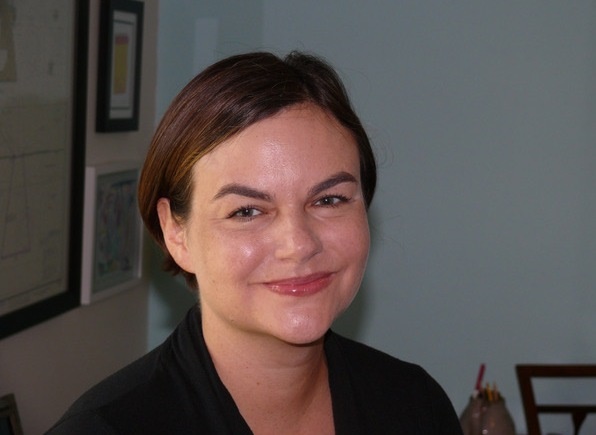 Kelly Grey Carlisle was raised on a boat in the Los Angeles harbor by her grandfather, an ersatz Hollywood scriptwriter and a pornography dealer. Her memoir, We Are All Shipwrecks (Sourcebooks, September 5, 2017), is about her childhood and the unsolved murder of her mother. She is an associate professor of English at Trinity University in San Antonio.

On your nightstand now:

I have a stack: Olive Kitteridge by Elizabeth Strout (I love it so much so far), Ongoingness: The End of a Diary by Sarah Manguso, You Don't Have to Say You Love Me by Sherman Alexie, Flight Behavior by Barbara Kingsolver and Reyna Grande's The Distance Between Us. There's also a copy of What to Expect: The First Year, which might explain why my "to read" stack is so tall.

Favorite book when you were a child:

D'Aulaires' Book of Greek Myths and the beautiful Illustrated Junior Classic edition of Jane Eyre were probably the ones I read the most often.

Your top five authors:

It's like the stock market, it changes all the time. Right now: Zadie Smith, Anthony Doerr, Colson Whitehead, Susan Orlean and John Jeremiah Sullivan.

Book you've faked reading:

So many. When you're a creative writing prof, everyone expects you to have read every amazing book in the world, and I haven't. It's gotten easier just to nod along and add it to my nightstand.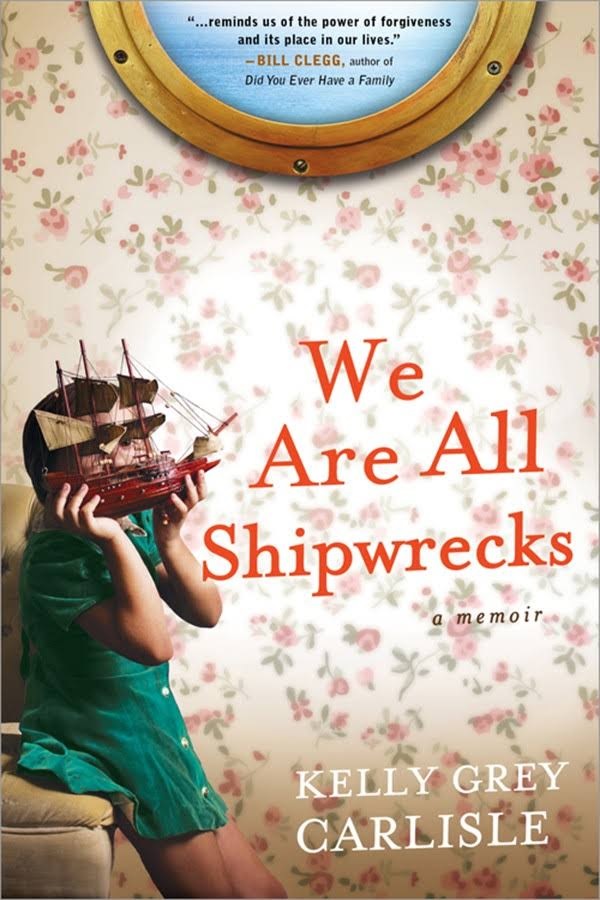 Book you're an evangelist for:

Every book I teach, pretty much. It's not an easy sell, but my students end up loving Oranges by John McPhee. It's such a good example of a writer taking the ordinary--orange juice--and showing how extraordinary it actually is. Students have written me years later to say that they still think of that book--and lavish balls in royal orange gardens--every time they eat an orange. In a small way, that book changed their lives.

Book you've bought for the cover:

The Telephone Book: Technology, Schizophrenia, Electric Speech by Avital Ronell from the University of Nebraska Press. I bought it for the entire design, which reflects one of the book's central ideas--how much genuine communication is interrupted by technology.

Book you hid from your parents:

My mom was murdered when I was three weeks old and her case was never solved. My grandfather told me that the Hillside Stranglers, a pair of serial killers, had been possible suspects. He owned Two of a Kind by Darcy O'Brien, a gruesome book about those killings. I would sneak bits and passages from the book at night, trying to figure out what had happened to my mom.

Book that changed your life:

As clichéd as it is to say: To Kill a Mockingbird by Harper Lee. I read it in ninth grade. I think I fell in love with Harper Lee and her persona as much as I did the characters in the book. It was the first time I really understood how a book could change the world for the better.

Favorite line from a book:

" 'I'm tired,' I say in italics."

Maybe not my favorite, but my most often quoted. It's a line of dialogue from Jo Ann Beard's essay "The Fourth State of Matter" in The Boys of My Youth. It's a great example of characterization. The narrator is an editor, so of course this is how she describes the sound of her voice when she whines.

Five books you'll never part with:

Chaucer's collected works, Guess How Much I Love You (sentimental reasons), OED Compact Edition (I bought it with my first real paycheck), inscribed copy of The Miseducation of Cameron Post by my friend Emily Danforth, Lin-Manuel Miranda's Hamilton: The Revolution (my six-year-old would cry bitter tears).

Book you most want to read again for the first time:

All of the ones I loved. Maybe Rebecca by Daphne Du Maurier. I was 11 or so when I first read it, and I remember being absolutely engrossed by it--the romance, the mystery. I would like that feeling again, but maybe you only ever feel that way when you're 11.

Favorite reference books:

Texas Birds, the OED, The New York Public Library's Book of Chronologies and Robert Bringhurst's The Elements of Typographic Style.