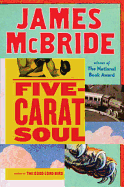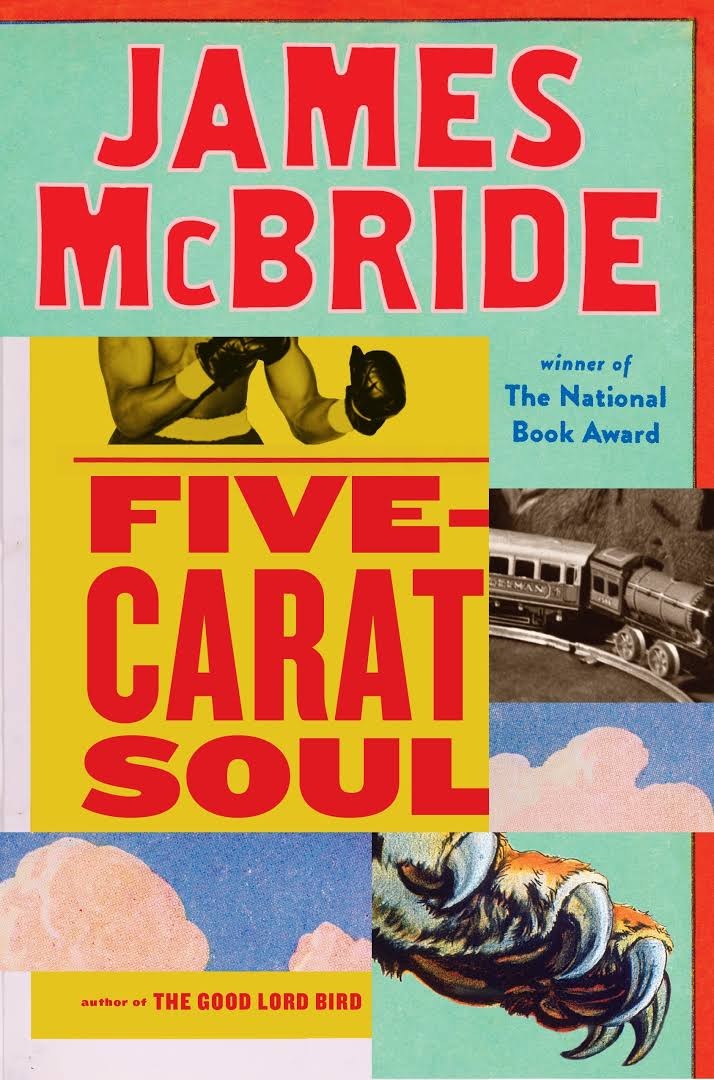 National Book Award-winner James McBride (The Good Lord Bird, Kill 'Em and Leave) delivers pure gold with Five-Carat Soul, a collection of short stories. Each piece in this compilation features compelling characters with distinctive luster. As the richness of their interactions and relationships builds, readers are sure to find the resulting treasure irresistible.

Five-Carat Soul starts with "The Under Graham Railroad Box Car Set." A toy collector discovers the gem of all gems: a one-of-a-kind toy train General Robert E. Lee commissioned Horace Smith to build for Lee's five-year-old son, Graham. But after Graham died unexpectedly, the slave tending him escaped with the train and its whereabouts remained unknown for over a century.

McBride also includes two sets of related stories: "The Five-Carat Soul Bottom Bone Band" and "Mr. P & the Wind." The first series features a ragtag bunch of kids from "The Bottom" in Uniontown, Pa., who start a band. The other employs zoo animals as the protagonists. Their casts struggle with their respective obstacles--for the kids their poverty, for the animals their imprisonment--to discover strong purpose in their lives. In these sections, McBride blends his unmistakable humor and insight to brew the satire for which he is so well regarded.

Among his other characters are a mixed-race orphan who thinks his father is Abraham Lincoln; a Ph.D. student researching an African American army unit in World War II; a boxer battling the Devil for his soul; and a White House stablehand who unknowingly inspires one of the greatest documents in U.S. history. None of McBride's characters want for depth or dimension. Their trials elicit empathy, while their humanity evokes amusement and recognition.

The ease with which McBride takes on the specific voice of each character is exceptional. Butter, the 14-year-old narrator of "The Five-Carat Soul Bottom Bone Band" stories, may not use perfect grammar, but his awareness of the world he lives in more than makes up for it: "In The Bottom, understanding don't come easy. It comes hard. And it don't never feel good neither." Using third person to tell "The Christmas Dance" allows McBride to give his readers an intimate sense of three men: two elderly World War II veterans and a young college student. And while his imagination illuminates all of the entries in this collection, nowhere is it more brilliant and animated than in the stories of "Mr. P & the Wind." In the voice of Get Along, Go Along, the zoo's lion, McBride looks at the world from behind the bars and enclosures of their prison, viewing humans in a curious light, "most of 'em who come to the zoo are scared of Higher Orders, even mice. We roared when we heard that."

Five-Carat Soul shakes with laughter, grips with passion and oozes wisdom. Readers should put aside any prejudices they might harbor about short fiction because together these stories are a masterpiece that will enrich everyone it touches. --Jen Forbus, freelancer

Shelf Talker: An inspiring collection of short fiction by National Book Award winner James McBride that splendidly showcases his exceptional wit and wisdom.