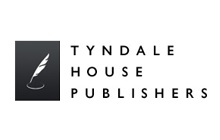 Tydnale House is opening a bookstore in its headquarters in Carol Stream, Ill., where it will offer "our new products and bestsellers," Doug Walton, v-p of administrative services, said. The store will be open 8 a.m.-4:30 p.m. on weekdays. All books will be discounted 20%.
"We thought a Tyndale bookstore would be a great way to serve our community and further our mission," Walton added. "It will feature more than 400 Tyndale books and Bibles, as well as a card section. We hope it becomes a destination for individuals and churches to see our new products, as well as a place that will minister to their spiritual needs."
Tyndale House is also holding, for the first time in its 55-year history, a warehouse sale, which takes place September 28-30.