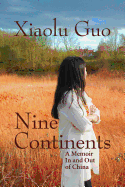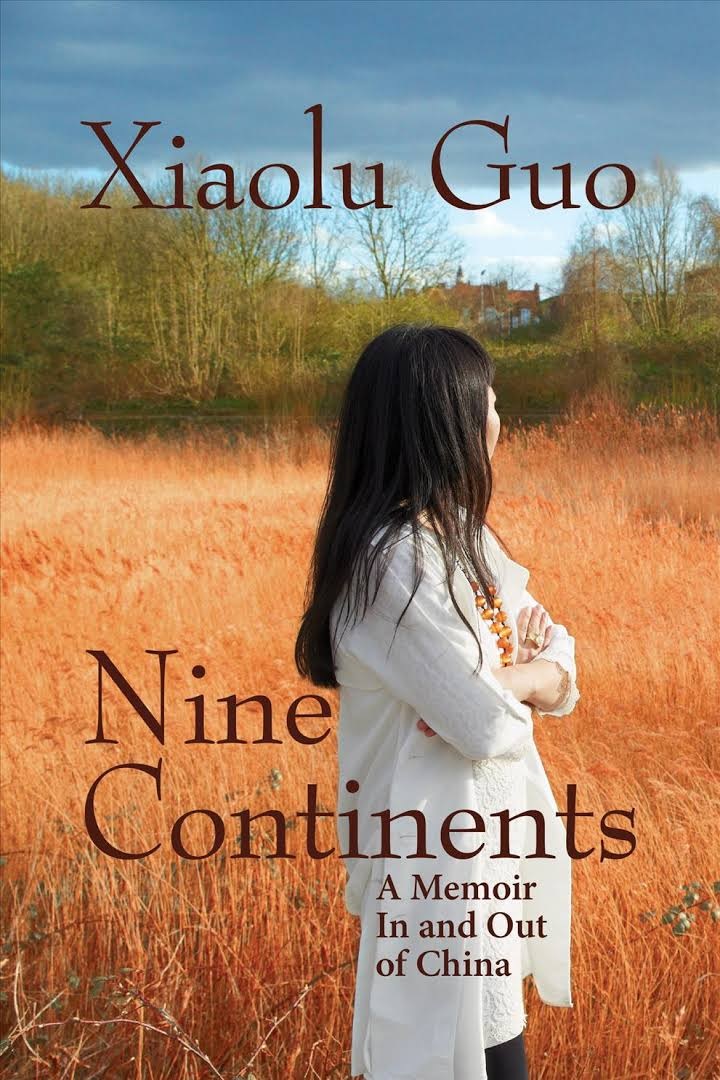 In her moving memoir Nine Continents: A Memoir In and Out of China, Xiaolu Guo (Twenty Fragments of a Ravenous Youth) draws an open portrait of her life as a young woman in China.

Guo is one of the world's preeminent Chinese-born authors writing in English; Granta has named her one of Britain's best young novelists. Moreover, Guo is an accomplished filmmaker who's honed her own documentary style. Her films, like her fiction, explore immigration to the West, the intersection of different cultures and the immigrant experience in a fast-paced, globalized world.

Nine Continents doesn't pull any punches. Guo begins by delving into her impoverished childhood in the coastal fishing village of Shitang. Her early life with her grandparents is characterized by a hardscrabble existence in which she's ravenous. Her finely tuned, descriptive prose captures the austerity of peasant life: "When the wind came and blew through the windows, the long and pale-coloured ribbonfish were like a row of hanging men, swinging weightlessly in the stale air." A Taoist monk in a nearby decrepit temple identifies Guo as a "peasant warrior" and prophesizes that she will travel great distances and helm her own fate. When a group of young artists visits the village to sketch and paint the coastline, revealing the transformative power of art, Guo recognizes her calling: "From that afternoon onwards, I knew I wanted to become an artist."

The second act of Nine Continents revolves around Guo's adolescence and early adulthood. She is reunited with her parents in a communist compound in Wenling in the 1980s. She describes the political fallout from the Cultural Revolution years earlier and the propaganda and injustices of life under an oppressive state. Despite its socialist ideals, Guo's China is cruelly patriarchal; abuse and mistreatment of women are commonplace. Guo addresses her own sexual abuse, and in a later chapter confronts the man who molested her. Her father, a talented painter whose work is controlled by the state, helps her get into film school in Beijing. It is in Beijing at the turn of the millennium where Guo becomes an artist. Nine Continents shines much-needed light on the struggle of modern Chinese citizens to be free artistically and intellectually: "I wanted to go beyond all tradition, conservatism and its history. I would cut away the past and become someone else."

Guo's artistic journey leads her to London. Though the West offers more individual freedom, Guo is alienated by its contradictions: "A feeling of being a 'second-class citizen' dominated my every day in Beaconsfield, and made me hang my head in despair." To mitigate this dislocation, Guo pushes herself to learn English and soon succeeds as a novelist in her adopted tongue. Piercing and poignant, Nine Continents serves as a bridge between two worlds and demonstrates the hardship of immigration but also the value of multiculturalism. --Scott Neuffer, writer, poet, editor of trampset

Shelf Talker: Novelist and filmmaker Xiaolu Guo recounts her peasant childhood in post-Mao China and her path to becoming a breakout multicultural artist.