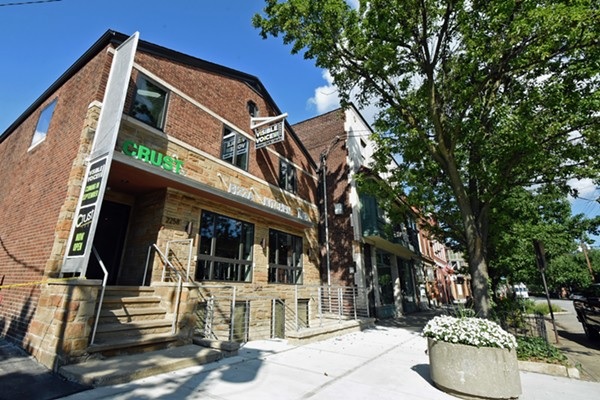 photo: Visible Voice Books
Visible Voice Books, Cleveland, Ohio, which closed in 2014, will officially reopen September 27 in a new location--2258 Professor Ave. in the Tremont neighborhood--after a three-year hiatus. Cleveland Scene reported that the new space "includes a 26-car parking lot, and the additional square footage has allowed for a café." Last month, Crust Italian restaurant opened on the first floor of the building, which Dave Ferrante purchased last year. The two businesses will share a patio and event space in the future.
"It's the same philosophy, same neighborhood and same proprietor--but we've doubled our space and centralized our location," Ferrante said. "We've added more magazines, literary gifts and genres. We're enhancing sections like fiction and cooking--something that's important in a neighborhood known as a dining destination."
For the past three years, he has been "making lists of books and lists of what I could do to refocus and strengthen the store. The idea of reopening was never really out of mind for very long. For better or for worse, I would not be the person I am now if it was not for all the reading I have done throughout my life. Literature widens your world view and opens you up to understanding the struggles, motivations and will of others. People tend to purchase specific items online. An independent bookstore lets you serendipitously discover books and authors you may have never have otherwise known you were interested in or existed."