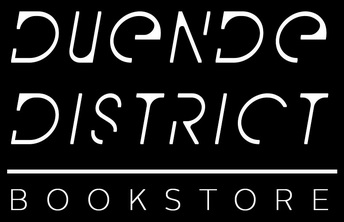 Duende District Bookstore, an intersectional pop-up bookstore in the Washington, D.C. area, will head to Hyattsville, Md., this coming Friday for Hispanic Heritage Month (which began September 15 and runs to October 15) and will remain there for the rest of September. In celebration of both Hispanic Heritage Month and Hyattsville becoming a sanctuary city, half of the pop-up's space will be dedicated to events, many of them tied to Hispanic Heritage Month, and the store will expand its selection of Spanish books. Duende District will also host Christopher John Hoppe, the store's third artist-in-residence.
"The mayor and community have welcomed us with open arms and worked diligently with us to create a bookstore experience that reflects the entire community," said Angela Maria Spring, owner of Duende District Bookstore.
The pop-up is in partnership with the city of Hyattsville and the office of Mayor Candace Hollingsworth. The store will do business in a 1,500-square-foot storefront donated on a temporary lease by a local property company, and Spring has collaborated with several Hyattsville businesses for fixtures and decorations.
"Duende District's presence in Hyattsville is about more than just books: it will provide a safe, vibrant, and culturally rich space for all to fully experience community," said Mayor Hollingsworth.
Duende District Bookstore made its debut this spring at D.C.-area arts festival Artomatic. From September 8 to September 17, Duende District operated out of A Creative DC: Brookland, a community space and studio located on the Arts Walk at Monroe Street Market in D.C.'s Northeast quadrant. The pop-up featured an expanded selection of general adult and children's titles from authors and illustrators of color, and introduced the first Duende Artist Residents, Lory Ivey Alexander and Aliana Grace Bailey.