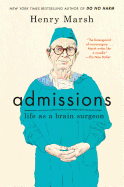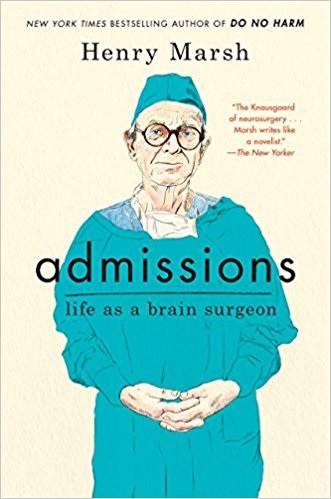 At age 67, Henry Marsh (Do No Harm), a leading British neurosurgeon, has dying on his mind. He's heading toward retirement, his father had dementia and, as a doctor, Marsh is more aware than most of the fragility of life and the capriciousness of death.

In 2014, Marsh bought a derelict cottage on a canal, with the aim of fixing it up as a woodworking space: "Now that I am retiring, I am starting all over again... but now I am running out of time." He still has a few weeks to go at work, so on a Monday morning, he worries about finding a bed for a patient scheduled for surgery--no bed, no surgery--and "the usual collection of disasters and tragedies at the morning meeting." As Marsh ruminates on the quality of today's health care, he rails at the current medical climate that calls for operating needlessly to maintain life, when doing so results in the "cruel and obscene joke" of vegetative states. He says, "Our moral duty in life is to reduce suffering."

This is brought into sharp focus with his pro bono work at a Kathmandu clinic. The patients' illnesses and sufferings are often terrible: they are more advanced, they are often treated with medicines of little or no efficacy and the people have unrealistic expectations of what physicians can achieve. When an operation goes wrong, doctors can be threatened with violence or demands for money. Neurosurgery is of dubious value in a poor country like this. Yet, in Nepal, he felt a deep contentment, "in remission, with the future postponed." In contrast, his last pro bono work in Ukraine ends in bitterness and regret.

Marsh is disarmingly forthcoming about his craft: "As the French surgeon René Leriche observed, we all carry cemeteries within ourselves... headstones for all the patients who have come to harm in our hands." The conundrum: to become good, surgeons have to practice and they sometimes make fatal mistakes; after all, "triumphs wouldn't be triumphant if there weren't disasters."

He seasons his medical stories with chapters on his parents, his woodworking (he's disappointed that he's run out of tools to buy) and his childhood. There is plenty of clinical detail for the medically inclined, and deft descriptions of Nepal and Ukraine.

Marsh writes, "I had always loved my work, even though it was so often painful." That love is clear in Admissions. In spite of frequent dark musings, he takes joy in his craft, in his family, his friends and his cottage on the canal. He may have dying on his mind, but he still has much to do and much to give. --Marilyn Dahl

Shelf Talker: On the eve of retirement, Henry Marsh takes stock of his life as a leading British neurosurgeon, writing passionately and candidly about his profession.