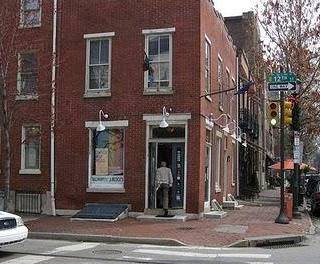 Giovanni's Room in Philadelphia
Inviting readers to "explore eight of the world's only remaining gay bookstores," Logo NewNowNext wrote: "Once upon a time, every major city had a gay bookstore--they weren't just places to stock up on queer lit, but de facto community centers. Gay bookstores offered a space to meet other LGBT people (besides the bars) and were often the first stop for someone new to town. (Remember, this is before the Internet.)....
"Sadly, brick-and-mortar dedicated to LGBT titles are fighting to survive in the age of Amazon. But several venerable repositories remain, treasure troves full of knowledge and wonder for queer people and allies."