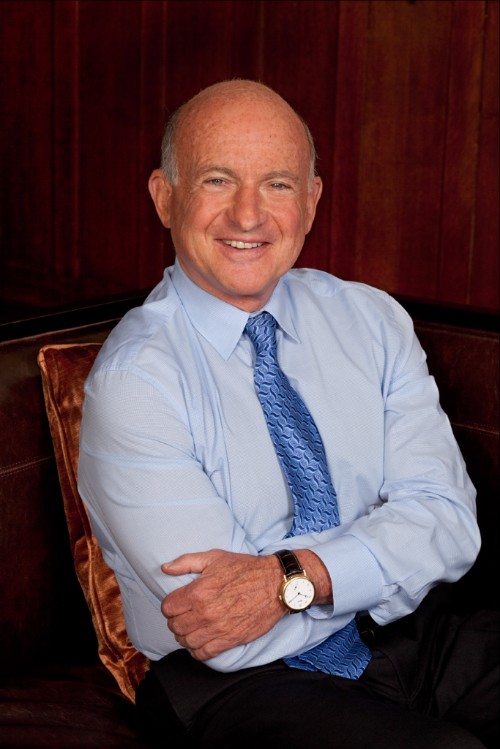 Dick Robinson
Richard (Dick) Robinson, chairman, president and CEO of Scholastic, is receiving the 2017 Literarian Award for Outstanding Service to the American Literary Community, given by the National Book Foundation to honor "an individual for a lifetime of achievement in expanding the audience for books and reading." He will receive the award at the 68th National Book Awards ceremony and benefit dinner on November 15 in New York City.

The Foundation called Robinson "a philanthropic hero and leader in children's publishing, education, and media.... As president of Scholastic since 1974, Dick Robinson is responsible for inspiring the publishing industry for decades with his commitment to children's literacy worldwide, his avid support of the Scholastic Arts & Writing Awards, and his innovative approach to print and technology education solutions in support of core literacy teaching and learning."

Foundation chairman David Steinberger said, "It is deeply gratifying to see Dick Robinson receive this great honor. The mission of the National Book Foundation is, first and foremost, to increase the impact of books on our culture, and nobody has done more to encourage reading than Dick Robinson. Under Dick Robinson's leadership, Scholastic has brought books into the lives of literally millions of young people in the United States and around the world."

NBF executive director Lisa Lucas said, "Dick Robinson's tireless work toward expanding inclusivity and access in literature has changed the way we read. Demonstrated through his tremendous philanthropic giving and unwavering service to the publishing industry, Robinson's commitment to spreading the joy of books has made a significant and long term impact on our culture of reading."