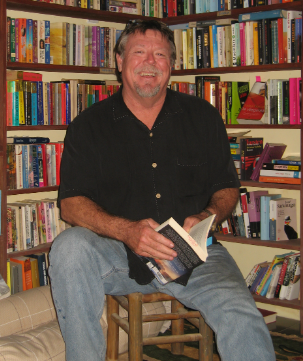 Randy Slocum
Randy's Book Xchange "may only be the second-largest foreign language bookstore in Vietnam, but it's undeniably the quirkiest," OZY reported, adding that the "stock of around 20,000 new and used titles in 30 languages fills more than half of Hawaii native Randy Slocum's home in Hoi An," the UNESCO World Heritage Site in central Vietnam.
"I try to make some cash out of every transaction," said Slocum, "but if a customer walks in with 12 good books and only wants to buy two, I'm not gonna say no.... It's darned hard to get quality stock out here."
Slocum's original idea "was to open a taco shop (he even had some tortilla presses shipped), but when he realized there was a shortage not only of Mexican food but also books, the idea of standing behind a hot grill rapidly lost its appeal," OZY wrote.