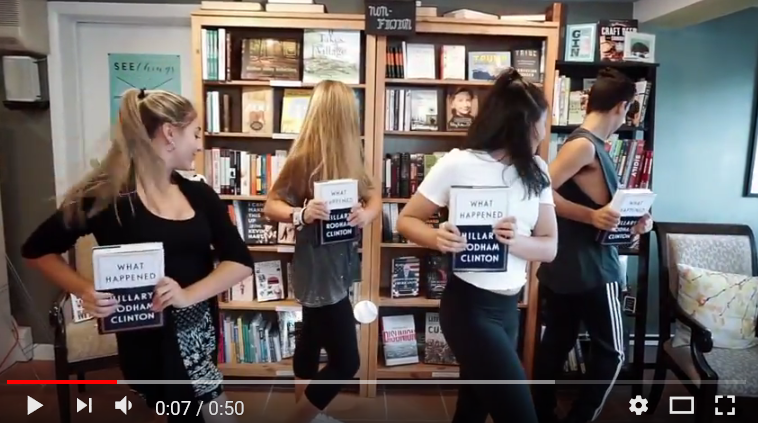 "We could not have had more fun at the bookstore last night filming this music video featuring new releases by Hillary Clinton," Scattered Books in Chappaqua, N.Y., noted yesterday in a Facebook post featuring the new video, It Takes a Village.
Clinton offered a rave review on Twitter: "This video from my local bookstore @scatteredbooks in Chappaqua put a smile on my face! Love the soundtrack, too."
Sales of What Happened must also put a smile on the author's face: Simon & Schuster sold more than 300,000 copies in hardcover, e-book and audio versions in its first week of sales. In addition, the book has gone back to press three times and now has 800,000 copies in print.