Hurricane Maria has left devastation in its wake in Puerto Rico, which is now without power or much drinkable water, covered in debris, with buildings and property damaged, and deeply isolated from the rest of the world. The island already had severe problems with its power grid and had suffered financial crises for some time.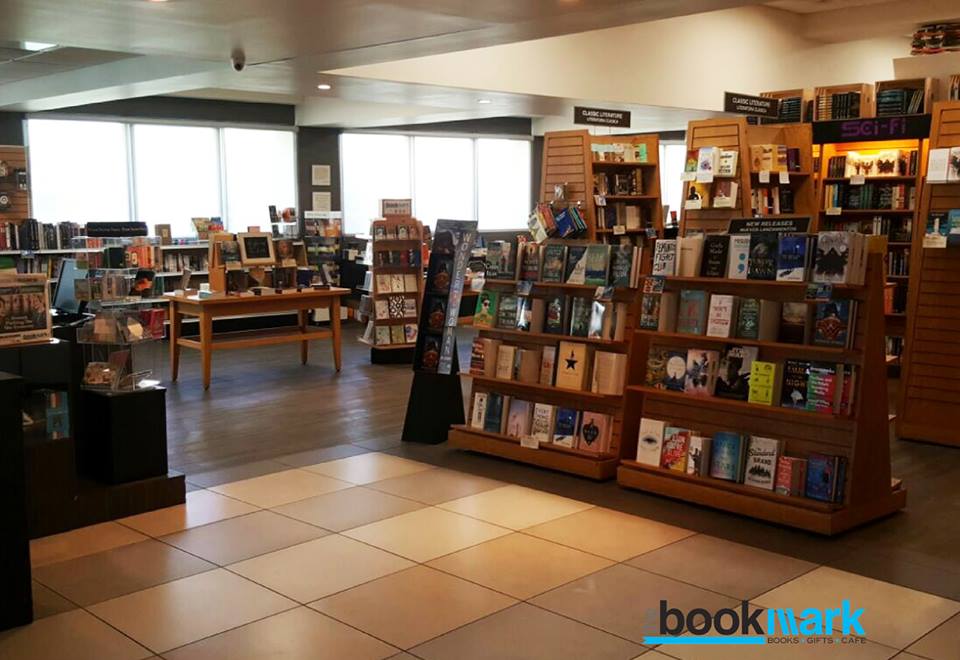 The Bookmark before Maria.
Although it's been hard to get much information from Puerto Rico, Juan Peña, v-p of sales and marketing, JR Blue Label Management, a book wholesaler and parent company of the Bookmark, which has several stores near San Juan, reported that the warehouse and office has some damage, which he hopes to have repaired early next week. "Restoring power will take a good couple of weeks/months so I have the duty of finding a generator so that we can operate in the meantime." Peña added that he and his relatives are well.
On Tuesday, as the hurricane approached, the Bookmark posted on Facebook that it was closing "for the safety of our employees and our clients" and would reopen when "all systems are restored."
Last year, the Bookmark, which has one location in San Patricio Plaza in Guaynablo, opened the Bookmark Boutique, a partnership with Penguin Random House, in Carolina. The store stocks titles in Spanish and English, including children's/YA books, coloring books and graphic novels.