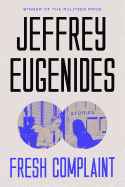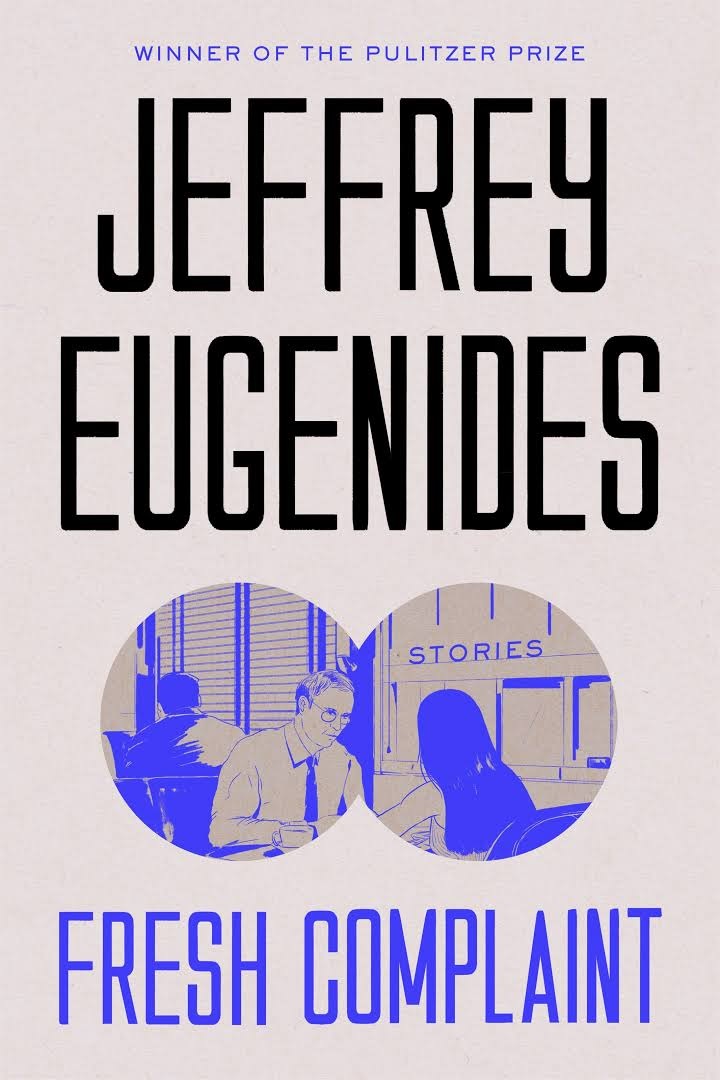 Though he's produced only three novels in nearly 25 years, with a Pulitzer Prize to his credit for 2002's Middlesex, Jeffrey Eugenides's literary credentials are impeccable. It comes as good news, then, that he's finally delivered a collection of career-spanning short stories. Pleasingly diverse in their settings and characters, taken together the 10 vibrant stories in Fresh Complaint are unified in the consistent insight and enjoyment they offer.

Eugenides has an affinity for characters whose lives are marked by longing for something more, a feeling that leads them into behavior that's foolish at best and self-destructive at worst. That's true of Charlie, the protagonist of "Find the Bad Guy," whose marriage of two decades to a German woman to secure her green card--"love at fifteenth sight, I guess you'd call it"--crumbles after his brief affair with a teenage babysitter.

That scenario is echoed, but with an interesting perspective on the subject of romantic love, in the collection's title story, when Matthew, a visiting professor from England, encounters a young Indian American woman desperate to escape her family's plan for an arranged marriage. And in "Air Mail," a selection in Best American Short Stories 1997, an American named Mitchell pursues a dangerous fast to battle illness on a trip to Thailand.

Thwarted dreams dominate two stories. In "Great Experiment," Kendall, a graduate of the Iowa Writers' Workshop and once promising poet, yields to the temptation to defraud his employer, a small publisher whose works include a "superabridged version" of Tocqueville's Democracy in America. "Wasn't scheming the way America worked?" he rationalizes as he joins his co-worker's plan. "Early Music" is the story of Rodney, another failed artist, who purchases an 18th-century clavichord that makes him feel he's "bringing Bach back to life and going back in time simultaneously," then faces repossession when he can't maintain the installment payments.

But for these transgressions, there's wistfulness to several of the tales. "Complainers" is the lovely story of two longtime friends who draw inspiration from a book recounting an Athabascan legend about a pair of elderly women left behind by their tribe during a famine. "It's hatchet time" becomes their motto of mutual encouragement.

In "Baster," Tomasina, a successful network news producer, reaches the age of 40 childless. Surveying the "ragtag gang of adulterers and losers, hit-and-run types, village burners" who might serve as a partner, she takes matters into her own hands. When Wally Mars, a former lover and the story's narrator, arrives at Tomasina's "Insemination Party," the evening takes a touching and entirely fitting turn.

Every one of the stories of Fresh Complaint offers a complete and satisfying reading experience. One hopes Jeffrey Eugenides doesn't wait another 30 years to produce a collection of stories this full of life. --Harvey Freedenberg, attorney and freelance reviewer

Shelf Talker: Written over the course of nearly 30 years, the stories in Pulitzer Prize winner Jeffrey Eugenides's first short fiction collection offer an assortment of revealing snapshots of human frailty.