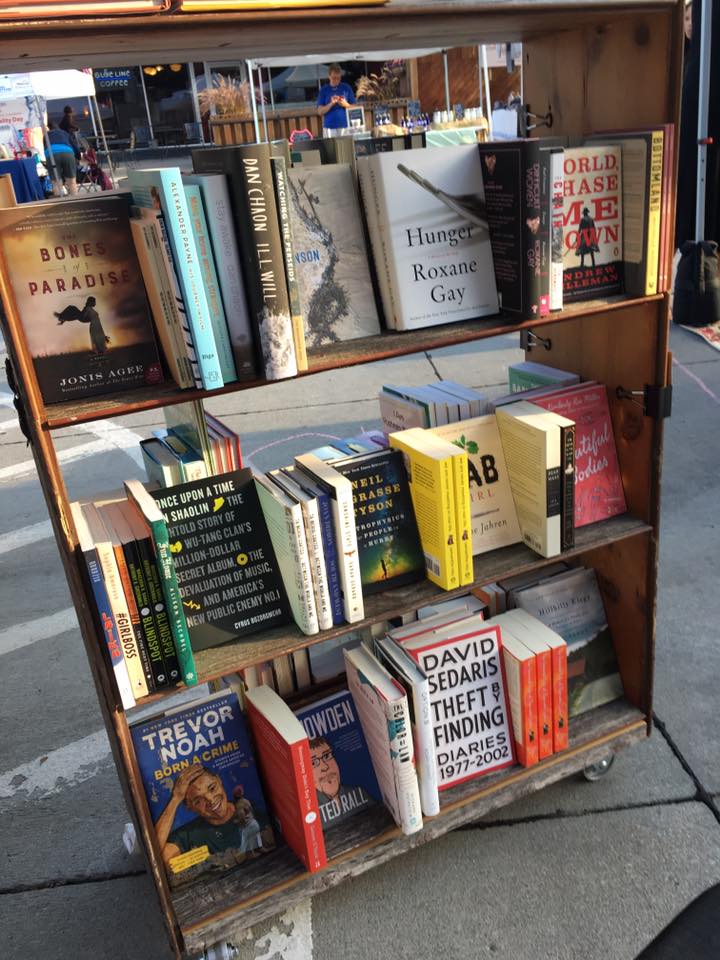 Nicole and Ted Wheeler's Dundee Book Company mobile store in Omaha, Neb., opened last month as "a roving bookstore that consists of a single cart made from rescued barn boards," the World-Herald reported. "The shop pops up a few times a month at various Omaha events, selling a curated collection of literary titles, often with an emphasis on local authors." They recently set up shop at Pageturners Lounge.
The Wheelers had long wanted a neighborhood bookstore and considered opening one. "As a joke, we sort of scouted out retail spots for bookstores," Nicole Wheeler said, noting that they they couldn't "quit our day jobs; that's crazy."
Dundee Book Company was the "think smaller" solution. "The whole (publishing) industry is embracing it as this weird, cool thing," Nicole said of the pop-up movement. "It's kind of catching on.... It's interesting to see people's reactions to it. It's almost more of a social or art experiment."
Would they ever want to open a bricks-and-mortar shop? "Maybe someday," Ted Wheeler said.