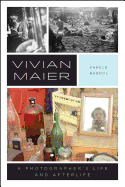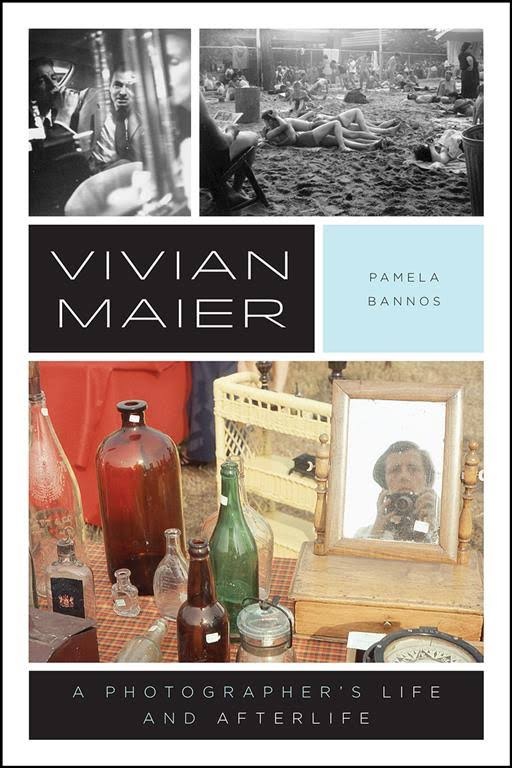 Pamela Bannos, a professor at Northwestern University, frames a fascinating portrait of Vivian Maier, the mysterious nanny who was also a gifted self-taught photographer who chose to remain unknown. The biography also examines the astonishing circumstances and coincidences by which Maier's photographs emerged into the public eye and her meteoric posthumous rise in the art world. By tracing Maier's 82 years of life through New York and Chicago and her trips abroad--and by studying Maier's accomplished photographs in depth--Bannos pieces together clues about the woman behind the camera, dispelling myths that have been perpetuated and shaped since her death in 2009.

Vivian Maier was--and continues to remain--an enigma. Eccentric, fiercely independent and intensely private, she was born illegitimately in Manhattan to a French mother, whose own birth was illegitimate. Both Maier's mother and grandmother were live-in servants. That paved the way for Vivian, throughout her adult life, to work as a nanny for several well-to-do U.S. families. This enabled her to support herself while also secretly pursuing her craft as a visual artist, in earnest, for decades. Those closest to her--mostly her employers and their children--knew that Maier liked to take photographs, yet no one knew the true extent of her passion and drive--and the scope of her talent. Bannos firmly believes that Vivian Maier's confident and informed photographs "reveal her footsteps; they demonstrate evolving strategies and disclose her access to places and milieus." Maier focused on nuanced interactions and recorded street scenes and people, mostly strangers, who caught her eye. Beyond the aesthetic appeal, her photographs are thought provoking and often playful. Nevertheless, she carefully protected her work and never shared it. She seemed "to have been less interested in selling or showing photographs than in taking them."

It was only near the end of Maier's life--when she was neglected by the world, infirm and shuttled between hospitals and nursing homes--that her work was discovered. With no living relatives, she lapsed in paying the rent on five storage lockers in Chicago. The abandoned contents of her life as a hoarder--an overwhelming accumulation of books, magazines, reels of film, photographs, thousands of negatives and more than 1,000 rolls of undeveloped film--were put on the auction block. Her belongings were dispersed to bidders, scattered into small lots; her archive of work, fractured. The accounts of these beneficiaries and their interest and support of Maier's work--how they ultimately launched her photography into an international phenomenon, personally profiting millions from her stunning work--are as intriguing as Maier's mysterious life story.

Bannos's engrossing, meticulously researched biography sensitively reconstructs Vivian Maier's very private life in conjunction with her now massive public legacy as a visionary photographer. Many questions remain and always will. However, Bannos's comprehensive narrative ensures that Vivian Maier's story and the treasure trove of her work will live on, transcending the world of photography. --Kathleen Gerard, blogger at Reading Between the Lines.

Shelf Talker: A fascinating glimpse into the life of an eccentric, legendary photographer whose work came to prominence only with her death.