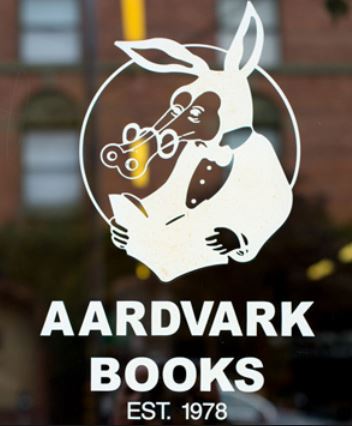 Aardvark Books in San Francisco "is set to depart its longtime location at 227 Church St. (and Market)," Hoodline reported, adding: "In the neighborhood since 1978, the independently-owned shop sells new and secondhand books, magazines, graphic novels and ephemera." The building that houses Aardvark has been put on the market for $2.8 million, and the listing indicates that it will be delivered vacant once the sale closes.
The bookstore posted a message last night on Facebook: "We know that many of you learned today that our building has been put on the market. We want you all to know that although the building is on the market, it has not yet been sold. It is uncertain what our future will be.
"If the building is sold, we will remain open at least through the winter holidays. If Aardvark closes, we will be sure to let everyone know our plans, but for now we will continue to buy and sell books like normal. We hope to see you in the store soon and that you will continue supporting independent bookstores."
For anyone concerned about the shop's popular resident cat, the message concluded: "And, on a side note, Owen is in no danger of homelessness."