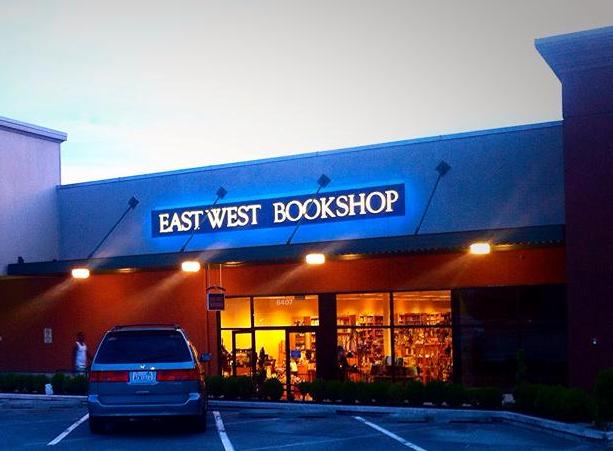 After more than two years at its new location and nearly 30 years in business, East West Bookshop, Seattle, Wash., has "finally arrived at a layout that works!" Bhima Breckenridge, co-manager & bookbuyer, wrote in a post for the store's online journal. To mark the occasion, the bookshop will host an "East West Finally Moves In Celebration" on October 15.
Breckinridge explained the genesis of the idea: "My wife and I were recently on vacation this summer, road-tripping down the coastal highway of California. Along the way, we stopped by a wonderful bookstore in Mendocino which greatly impressed me. Its tall, meandering bookcases, lead me labyrinthine-like, deeper and deeper into their nooks and crannies. I immediately thought, 'Now this feels like a bookstore!'
"I watched myself play the role of the bookshop browser and tuned into the unique feeling of being in a bookstore. What I realized is that what drives me to shop at local bookstores isn't the books themselves but the experience. It's that special experience of finding that book that contains that idea that you need at that moment. A sense of being totally in the moment, and the promise of being at the right place at the right time; of synchronicity and adventure, but also of coming home.... I was determined to make East West feel more bookish and feed the curiosity of the soul. After an intense and joyful re-arranging party and a week's worth of alphabetizing and table-setting, we have birthed a new bookstore for you!"