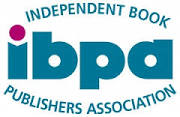 The Independent Book Publishers Association will forgo a cooperative book display at BookExpo 2018, after a unanimous vote by the board of directors at its August meeting. In an open letter to IBPA members, board chair Robert Price and CEO Angela Bole wrote: "This means IBPA will not purchase a large area on the trade show floor in which to passively showcase IBPA member titles. This decision comes after months of deliberation and several dedicated conversations between IBPA and BookExpo kicked off by a disappointing 2017 program."
Noting that IBPA has managed a cooperative book display at BookExpo for more than 30 years, they said "the evolving nature of the event has made it increasingly difficult for small and midsized publishers to realize tangible signs of success. For example, although BookExpo once embraced a diversity of publishing models, over the past several years, it has focused almost exclusively on traditional publishing (the Big 5), rights sales and pre-publication marketing. Independently published books, whether produced by a small press or a self-published author, are sidelined."
IBPA added that it will "continue to explore ways to actively represent IBPA members at BookExpo 2018," as well as to fully participate in cooperative book display programs at other venues, including the American Library Association's Annual Conference and the Frankfurt Book Fair.