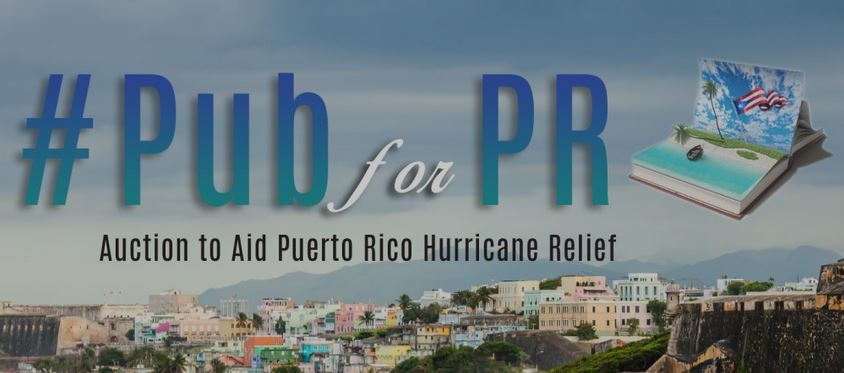 The Publishers for Puerto Rico auction to raise money to help the people of Puerto Rico, which was devastated by Hurricane Maria, begins this morning at 9 a.m. Eastern and runs until this Thursday, October 5, at 10 p.m. Eastern.
There are 315 prizes for everyone, from mega-fans to industry professionals to those seeking to get published, and every cent donated goes directly to organizations helping those in Puerto Rico. As auction team member writer and Puerto Rican Mara Delgado told Shelf Awareness, "The news coming from Puerto Rico was heartbreaking and we wanted to figure out a way to help. We banded together to create #PubforPR and were blown away by the outpouring of support from the publishing community."
Those donations poured in from every corner of the industry, including authors like Roxane Gay and Matt de la Peña, as well as many with direct ties to Puerto Rico, like author Kiera Cass and award-winning illustrator and artist Rudy Gutierrez. "As a Puerto Rican myself, I understand why they immediately jumped at the chance to help," said donor and auction team member Marietta Zacker. "Our hearts ache and nuestra isla needs us."