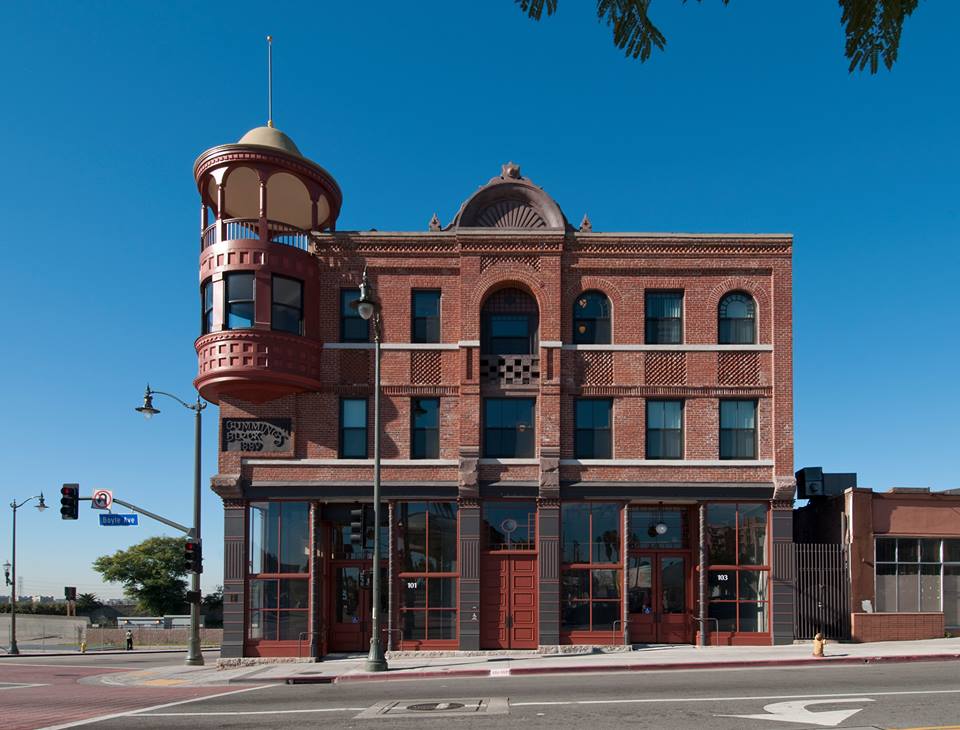 The future Libros Schmibros.
Libros Schmibros, a nonprofit lending library and bookstore in Boyle Heights in Los Angeles, Calif., is relocating. The announcement was made in a Facebook post last Friday: "Happy news here at Libros Schmibros! After years of wishing and hoping, we're moving across the street into the landmark 1889 Boyle Hotel. Building out our new bookcases--and movie screen!--will take us through October. After that, please come back and visit us at 103 N. Boyle Av., next door to La Monarca Bakery, right here!"
The Eastsider noted that the "small store is currently located in one of the buildings that is for sale on the north side of the plaza. However, Libros Schmibros, which announced the upcoming move on Facebook and Twitter, did not state the reason for the change in location.... The new shop, which will share the groundfloor with La Monarca bakery, is scheduled to open next month."