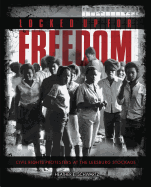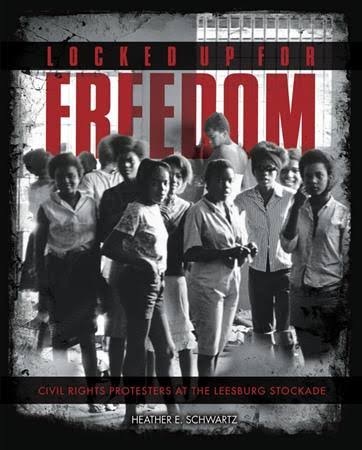 Journalist and author Heather E. Schwartz ventures into one of the many dark corners of the U.S. civil rights movement, illuminating the ghastly story of more than 30 African-American preteen and teenage girls from Americus, Ga., who were arrested in the summer of 1963. At the time, youths were working strenuous, low-paying manual labor jobs beside their parents, and this "new generation of young black Americans was beginning to recognize the shadow that segregation cast over their futures." These young people were just as motivated as their elders to join in the monumental, nonviolent fight for equal rights. Using protests, marches and sit-ins, they wanted their voices to be heard by a nation legally discriminating against them and treating them as substandard citizens.

However, while youth protestors were just as likely as adult protestors to be arrested and mistreated, in the summer of 1963, an unexpected scenario left a group of girls tragically vulnerable: Americus police moved the group of young protestors out of the city jail and into an old, Civil War-era prison miles away in Leesburg, Ga. The girls had no idea where they were, and their parents were not informed. Instead, the detainees--the girls were never charged with crimes--were at the mercy of their callous, hate-filled prison guards.

In Locked Up for Freedom, Schwartz explores the nightmare these children experienced. She digs into historic documents, interviews some of the victims and shares photographs that helped bring this travesty to light. Employing language accessible to middle grade readers that clearly illustrates the horrific conditions the girls endured, Schwartz forces the audience to envision themselves in similar circumstances, " 'Some of the mattresses were so bad some of the girls were afraid to sleep on them,' Robertiena said. 'So we picked out the ones we thought we could sleep on and pushed them to the front. We put the bad ones, which had bugs crawling over them, to the back.' "

Despite the appearance of a diamondback snake, nonfunctioning toilets, horrible food, no contact with the outside world and a lack of medical care, the girls remained hopeful and motivated. They sang songs, prayed and joked with one another. Schwartz beautifully portrays their courage and dedication through this terrifying experience, which for some lasted several months.

Weaving in background on the civil rights movement, Jim Crow laws and other high-profile events of the period through the use of call-out sections, the book has an interactive feel, engaging readers in a physically uncomfortable yet vitally important topic. Focusing on girls similar in age to her target audience, Schwartz allows her readers to see themselves in these young heroes.

Events like the Americus girls' experience have quietly remained in the shadows of U.S. history; in this striking exposé for young readers, Schwartz reveals a disgraceful blemish on the nation's past and gives a powerful voice to the victims. --Jen Forbus, freelancer

Shelf Talker: The miscarriage of justice against more than 30 young girls from Americus, Ga., during the civil rights movement comes to light in words and pictures that will infuriate and inspire young readers.