Indie publishing company Two Dollar Radio opened a new headquarters in Columbus, Ohio, on September 27 that features a bookstore, a performance and event space, and a full-service coffee and alcohol bar, the Lantern reported. The new headquarters is located at 1124 Parsons Ave. on Columbus's southside, and replaces the "closet-sized office space" from which Two Dollar Radio owners and co-founders ran the company for years.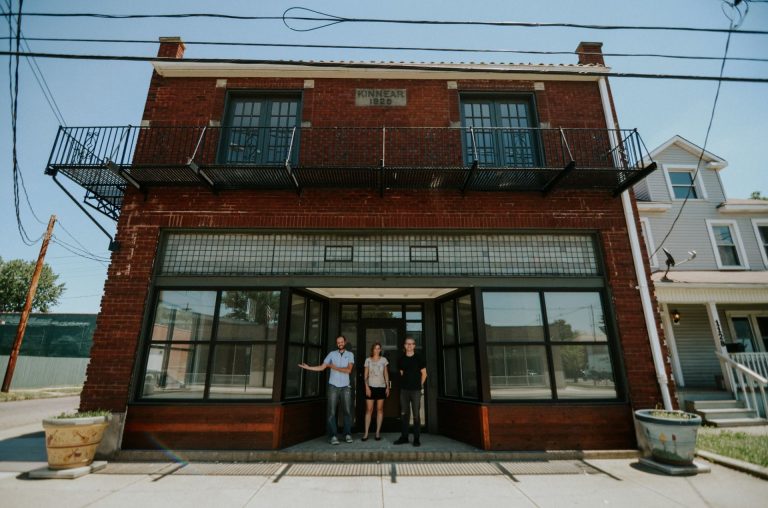 Two Dollar Radio's new headquarters.
"I think that there was just a lot of things clicking into place at the right time and we feel fortunate to have happened into this space in particular," Obenauf told the Lantern. "It's beautiful, it's affordable, the neighbors are all super friendly, and the community seems really enthusiastic and supportive, which is tremendous."
The bookstore features books and periodicals and was designed by Obenauf, Wood-Obenauf and Two Dollar Radio's editorial and marketing assistant Brett Gregory. The trio also made many of the fixtures, including the bar, bar stools, shelves and tables, by hand. In addition to beverages, the bar will serve a small variety of hearty vegan food.