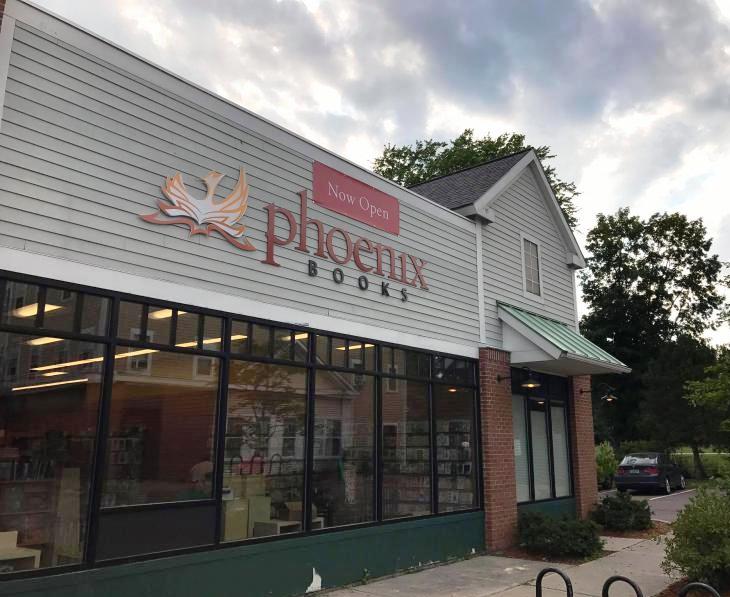 Congratulations to Vermont bookseller Phoenix Books, which is celebrating the 10th anniversary and recent move of its Essex store October 20 with a ribbon cutting ceremony, followed by an open house October 21 featuring "light fare, music and the company of neighbors, booksellers, authors and more." The store's new location at 2 Carmichael Street has been open since July.
"We love this community, and our customers have been strong supporters of Phoenix Books," said co-owner Michael DeSanto. He and Renee Reiner co-founded Phoenix Books in 2007, and have since added locations in Burlington, Rutland and Chester, plus a sister store in Woodstock.
"We believe that local, bricks-and-mortar bookshops offer something very important to a community--a physical place to go to discover and exchange ideas, to have conversations with neighbors, and to gather as community members," said DeSanto. "It is part of our mission at Phoenix Books to ensure that local bookshops continue to be a vital part of Vermont's communities--and to engage with and serve the communities where we do business."