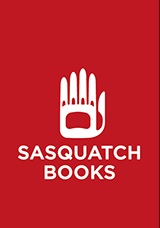 Penguin Random House has acquired Sasquatch Books, the Seattle, Wash., publisher that has been a distribution client of Penguin Random House Publisher Services since 2012. Sasquatch will retain its editorial and operational independence, with no changes planned for its Seattle location, management or staff. In an unusual approach, Sasquatch will report to PRHPS president Jeff Abraham.

Founded in 1986, Sasquatch Books focuses on nature, travel, gardening, lifestyle, children's publishing, food, and wine titles. Bestsellers include The Encyclopedia of Country Living; the Larry Gets Lost series; The 52 Lists Project; A Boat, a Whale, & a Walrus; and Dead Feminists. Its children's imprint is Little Bigfoot. Sasquatch's mission is "to seek out and work with the most gifted writers, chefs, naturalists, artists, and thought leaders in the Pacific Northwest and bring their talents to a national audience."

Sarah Hanson, president of Sasquatch Books, said, "For more than five years we have leveraged tremendous value from the PRHPS partnership and the Penguin Random House sales and supply-chain infrastructure. We have always appreciated their great respect for our publishing program and we are thrilled to continue our successful teamwork with our distributor into this new phase, where there will be even greater opportunities for collaboration."

Abraham added: "When it became known that the company was looking for new ownership to take Sasquatch to the next level, the prospect of PRHPS acquiring the company, while maintaining its independence in Seattle, was enormously appealing to both sides. We've accomplished so much with the incredible team at Sasquatch over the last few years. Now, our expanded commitment will allow for even more opportunities for growth."