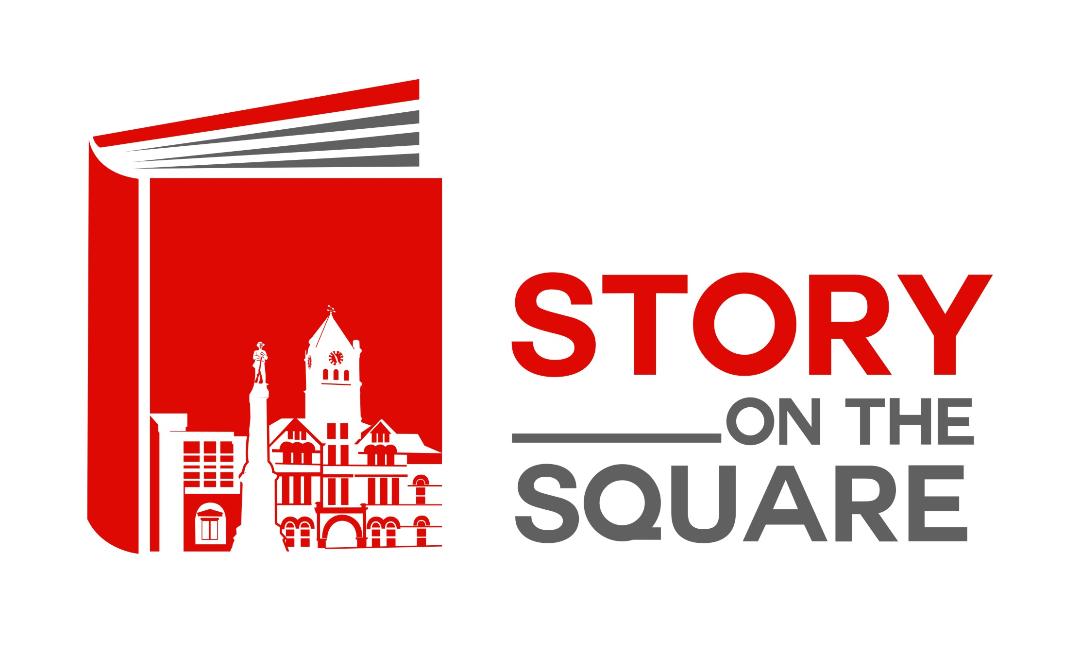 In 2016, physician Stephanie Gordon was part of a leadership program in her home state of Georgia that saw her working with politicians, educators, civil servants and entrepreneurs outside of her normal walk of life. While on a program retreat last August, one of her colleagues asked Gordon what she would do for a career if she were not a physician and could do anything she wanted. Gordon answered that she would open a bookstore in her hometown of McDonough, Ga. Not long afterward, she and her husband bought a building on McDonough's town square, where they plan to open Story on the Square, an independent bookstore complete with a beer and wine bar called Rough Draft, in 2018.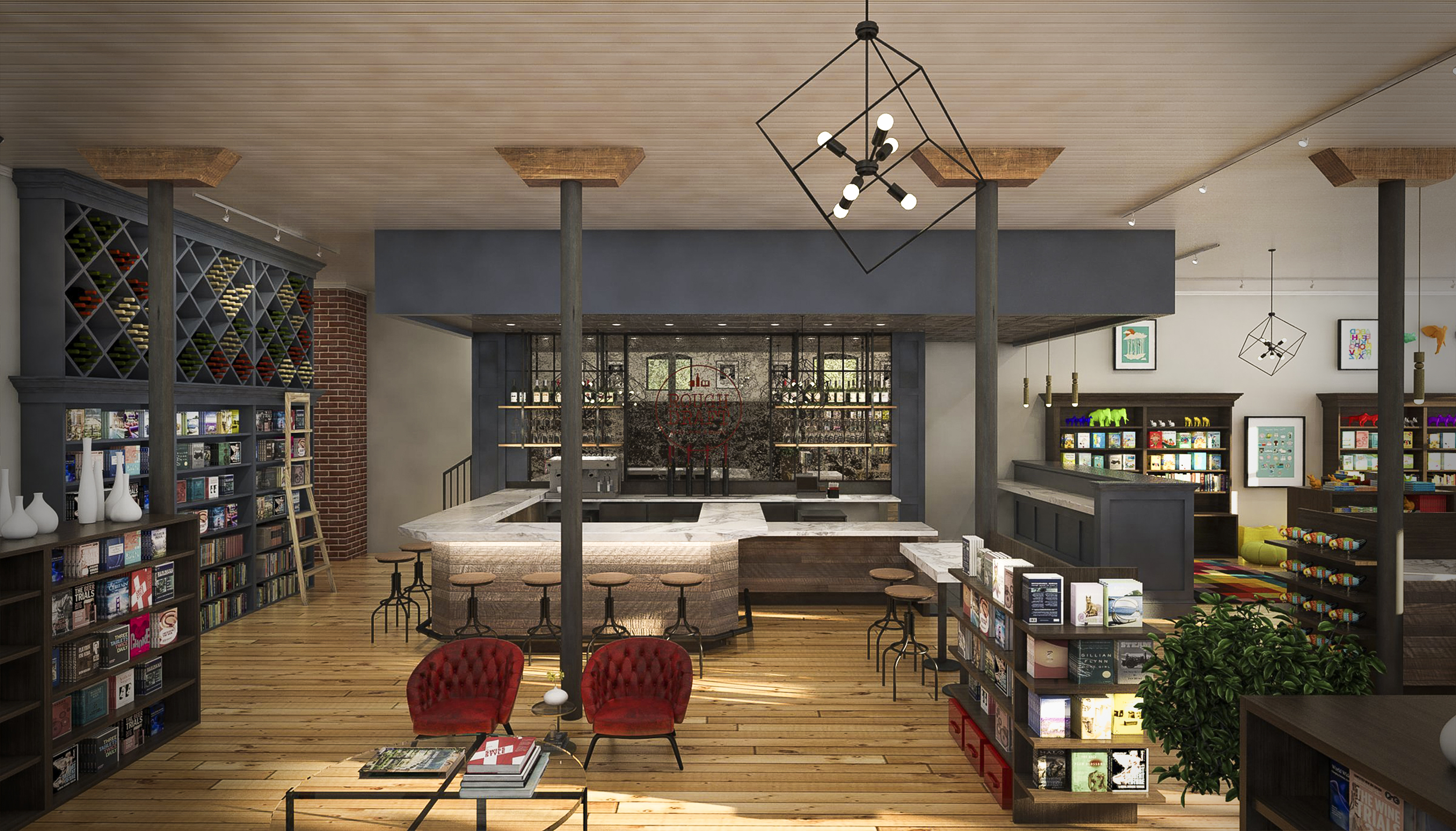 Rendering of Story on the Square's interior
"The problem with being around people like that is you're not just shooting the crap," recalled Gordon, laughing. "They hold you to it. It's kind of a side effect or byproduct of being in a group of people who are very inspiring and community-minded."
Story on the Square and Rough Draft will be in an 8,000-square-foot building that dates back to 1900 and used to be McDonough's Masonic Lodge. About 2,000 square feet will be devoted to new books, with the inventory divided evenly among adult fiction, adult nonfiction and books for young people. For the adult inventory, Gordon plans to have a strong selection of titles pertaining to gardening, cooking, Southern culture and Georgia writers. She also expects the children's inventory, both books and sidelines, to be one of the store's major draws.
"We don't have any retail locally that focuses on children," explained Gordon. "Not even high-quality games and puzzles and education."
Rough Draft will take up around 900 square feet and sell a variety of wines and draft beers. It will also serve a small selection of foods, including baked goods early in the day and cheese and meat boards, nuts and olives in the afternoon and evening, but Gordon was adamant that she does not want a commercial kitchen on site. She intends to source a lot of the food from local farmers markets and wants to work with local breweries. Gordon added that as soon as she thought of opening a bookstore, she knew it would have a bar.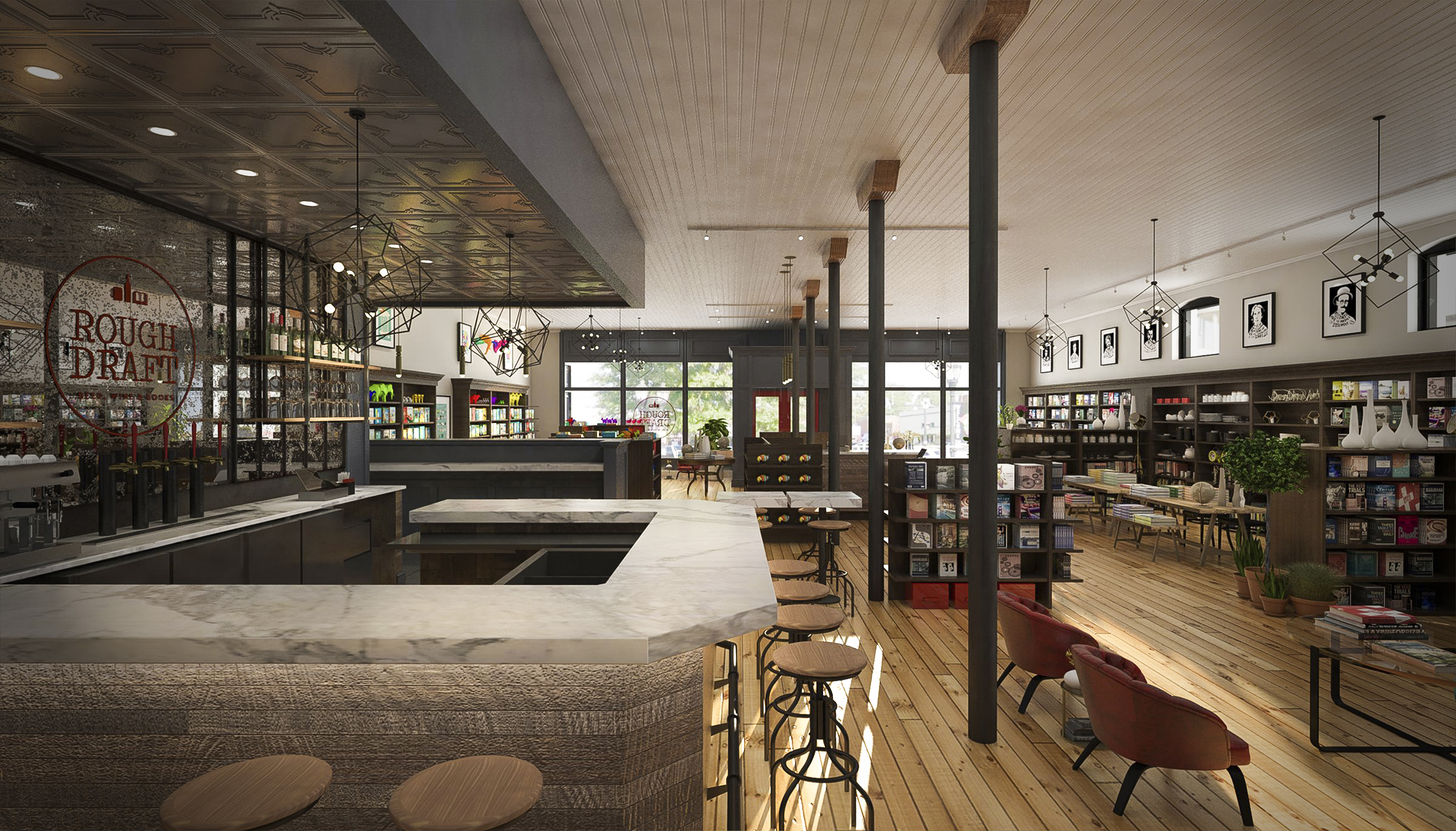 "I was thinking of where I would like to hang out on Thursday evenings and Sunday afternoons," she said. She added that the profit margins on draft beer would also go along with book sales very nicely. "I wanted a big, old building with a beautiful design, and good music, and a wine and beer bar."
Getting permits to open a bar in McDonough, however, proved to be harder than Gordon expected. The town required that all establishments serving alcohol must earn at least half of their receipts from food, meaning that Gordon and her husband would have had to open a full restaurant and bar.
"We had to work with the city council and the town to create a new category of tavern or bar, something that didn't exist," Gordon recounted. "Our town had never had a bar before."
Story on the Square will include an additional 2,500 square feet of dedicated events space on the store's second floor, along with a catering kitchen that customers will be able to rent. The building's second floor will also include a number of 10'x10' rooms that Gordon plans to offer to teachers as tutoring rooms free of charge on a first-come, first-served basis. For events, she'll host the standard author readings and book signings, along with book clubs, poetry nights, writing and art workshops, art shows and a lot of live music. For adult nonbook items, she'll carry an assortment of merchandise related to gardening, cooking and bars, including slate cheese boards, wine glasses, coasters and more.
Before Story on the Square can open, the building needs extensive renovations and structural work. Gordon has already hired a manager, however, and the store will actually make its debut as a pop-up shop during this month. McDonough has an annual fall festival that sees the town fill with hundreds of elaborately made scarecrows and draws around 220,000 visitors each year, and Gordon plans to have the pop-up shop running every weekend. And if the pop-up proves popular, Gordon hopes to keep it going through the fall and holiday season.--Alex Mutter