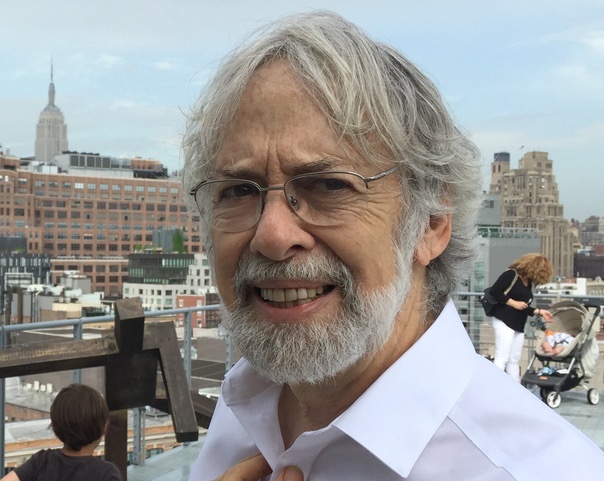 photo: Carmen Boullosa
Mike Wallace is the author of Greater Gotham: A History of New York City from 1898 to 1919 (Oxford University Press, October 2, 2017), and co-author of its predecessor volume, Gotham: A History of New York City to 1898, which won the Pulitzer Prize. He is a Distinguished Professor of History at John Jay College of Criminal Justice, and at the City University of New York's Graduate Center. Wallace is also the founder of the Gotham Center for New York City History.

On your nightstand now:

Having been immersed for many years in early 20th-century New York, I'm catching up with the city's early 21st-century story, with the help of Juan González's Reclaiming Gotham: Bill de Blasio and the Movement to End America's Tale of Two Cities, Joseph P. Viteritti's The Pragmatist: Bill de Blasio's Quest to Save the Soul of New York and Chris McNickle's Bloomberg: A Billionaire's Ambition.

On the lighter side, I'm reading Deborah Crombie's A Finer End, number seven in the Duncan Kincaid & Gemma James series, which I've read from number one. But I'm also reading In a Dark House, 10 in the same series, which I've read backwards from number 17. As I approach the juncture point where eight meets nine, like the golden spike link-up between the Union Pacific and Central Pacific railroads, I have to report that while it's been an interesting experiment, from now on I'm sticking to chronological order.

Favorite books when you were a child:

I was drawn (or driven) to two types: the rambunctious and liberatory, and the restrictive and disciplined. Stars of the first category were Dr. Seuss's And to Think That I Saw It on Mulberry Street, and his Thidwick the Big-Hearted Moose. Both encouraged flights of fancy and rejection of rigid rules. Standouts in the second set include Tootle, about an adolescent locomotive who jumped the track to frolic in a meadow only to be terrorized by elder engines into "staying on the rails no matter what." Another youthful locomotive, hero of The Little Engine That Could, pluckily drags a heavy train up a hill, chanting his mantra, "I think I can, I think I can," thus demonstrating the virtue of pertinacity.

Your top five authors:

I don't have "tops" or "favorites" because my interests and values are constantly changing. Thidwick may have been a "top" at one time, but I've moved on, and continue to do so. Perhaps one way to reframe the question is to historicize it, to ask what are my current (and constantly shifting) favorites, and what in my current situation may explain their elevation. I have been deeply engaged with writing the history of New York, a city from which a staggering number of stellar books have emerged. For my work, I have written about novels that are set in Gotham, because they offer deep insights into the city's dynamics. Conversely, knowing the historical context enhances my reading pleasure, as I'm attuned to the references and sensibilities of the era. So Edith Wharton's House of Mirth or Custom of the Country are revelatory of class and gender realities, as is Theodore Dreiser's Sister Carrie, and they are the more delicious because I've got a handle on what they were up to. The same goes for other books that I'm reading for business and pleasure, by Henry James, James Weldon Johnson and Ernest Poole. Those are my top five of the moment. Catch me a year from now and I'll have a different list of favorites.

Book you've faked reading:

None that I can think of, probably because I'd immediately start being anxious. What if someone asked a probing question about Ulysses which I couldn't answer, my duplicity would be exposed, small children would follow me in the street shouting "Shame! Shame!" Maybe I was just never in a situation where the imaginable reward outweighed the all-too-likely risk.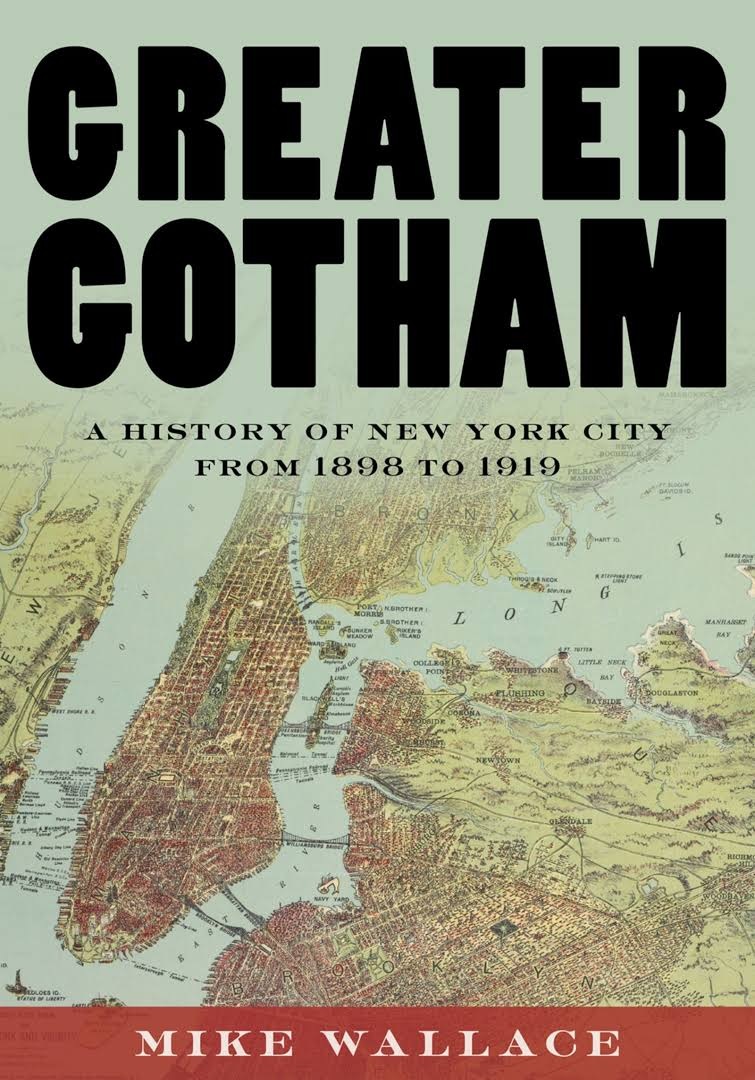 Book you're an evangelist for:

Carmen Boullosa's Texas: The Great Theft. Full disclosure: Carmen's my wife, but she's also one of Mexico's foremost authors. Texas takes off from a true story, a mini-invasion of the United States by Mexicans in 1859. By turns comedic and tragic, lyrical and enraged, it's a quintessential borderlands story, told from the Mexican side of the Rio Bravo. It's the perfect novel to read while Trump battles vainly for his wall.

Book you've bought for the cover:

Being a text rather than a graphics person, and a strong believer in the axiom that you "can't tell a book by its cover," the only cover I can even remember is that of my Mickey Mouse History. The designer came up with a handsome abstract design that only the most perceptive spotted as being an outline of Mickey's ears. I really liked it as art but, being well aware of Disney's militant propensity to defend its brand, I insisted on getting a legal opinion. The lawyers okayed the text, as the adjective "Mickey Mouse" appeared in dictionaries, but vetoed the image, convinced Disney would sue for copyright infringement. As a result, my one memorable cover was one that never came to be.

Book you hid from your parents:

Philip Roth, Portnoy's Complaint, lest my mother assume that I was reading it because Portnoy's complaint was the same as mine.

Book that changed your life:

None I can think of. I'm actually glad my life has not been so pliable, especially as if it happened once it might happen again, and I'm quite happy with my life as it is.

Favorite line from a book:

I don't know about favorite, but one that sticks with me, and one I've used to characterize other historical figures, was written by William H. Herndon about his law partner Abraham Lincoln: "His ambition was a little engine that knew no rest."

Five books you'll never part with:

None I can think of, especially as I'm of an age where deaccessioning is a desiderata, time to lighten the load. Besides, Internet downloadability means never having to say farewell forever--most books can be summoned back in a nanosecond--so, with the exception of those signed by the author, none of my volumes are sacrosanct.

Book you most want to read again for the first time:

J.G. Ballard's Empire of the Sun (1984), because I suspect the novel has to some degree been overwritten in my memory by Steven Spielberg's Empire of the Sun (1987). Ballard has written that while he was deeply moved by the film he "couldn't help feeling that my memories had been hijacked by someone else's." The only way to test this is to read the book again, but that's impossible, at least for me: hazy figures in the novel now summon up the sharply delineated figures of Christian Bale or John Malkovich. So a complete memory reset would be the only way to test the degree of transformation. But then what, keep the book memory pristine by never seeing the film again? Of course this conundrum is a generic phenomenon, a matter of the impact on reader memories of any book that's "covered" by a movie, a fact of life for books in a cinematic era.

Books you read for fun:

Detective stories. Particularly those strongly rooted in a sense of place. So, among others, the works of Raymond Chandler (L.A.), Batya Gur (Jerusalem), Jo Nesbø (Oslo), Reginald Hill (Yorkshire), Qiu Xiaolong (Shanghai), George Simenon (Paris), Rex Stout (Manhattan), Donna Leon (Venice), Louise Penny (Three Pines), Peter Lovesey (Bath), Andrea Camilleri (Sicily), Ian Rankin (Edinburgh) and Arthur Conan Doyle (London).