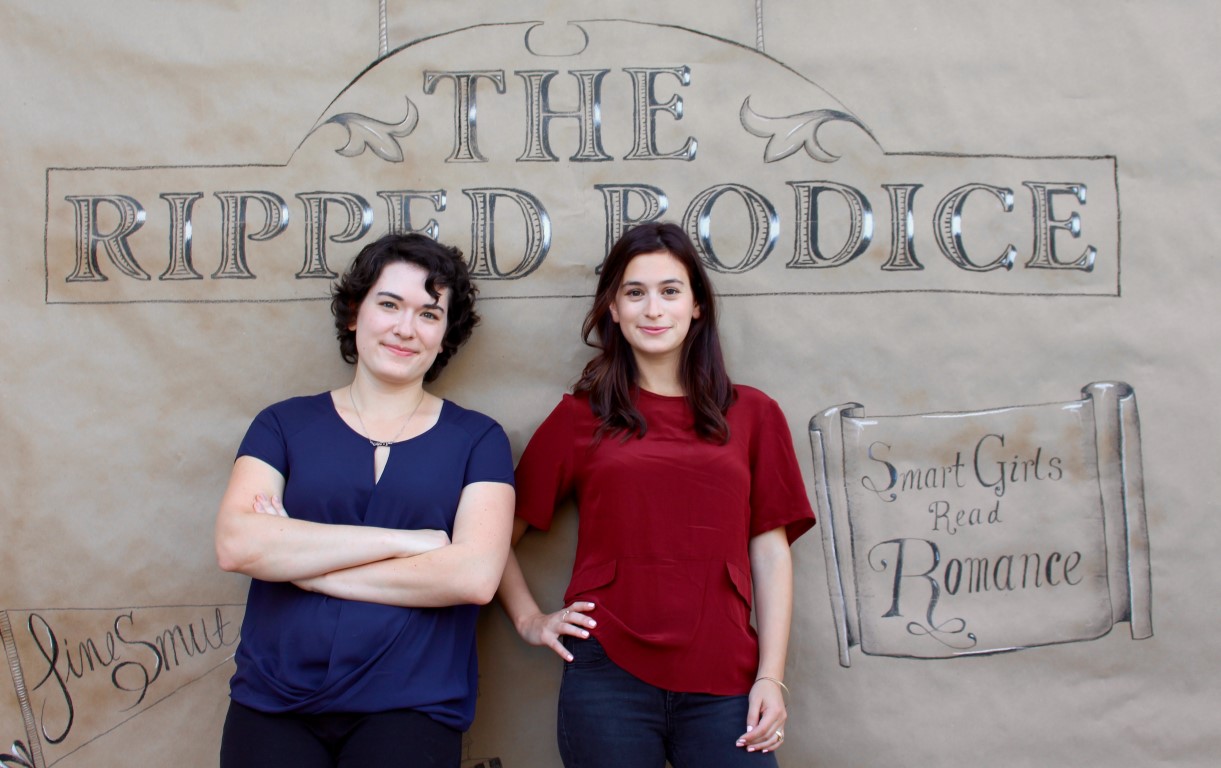 Leah (l.) and Bea Koch
In a report on the state of racial diversity in romance publishing, Bea and Leah Koch, owners of the romance-only bookstore The Ripped Bodice in Los Angeles, Calif., have found that "for every 100 books published by the leading romance publishers in 2016, only 7.8 were written by people of color." And out of 20 romance publishers surveyed, half had fewer than 5% of their books written by people of color, while only three of the surveyed publishers had at least 10% of their books written by people of color.
The Koch sisters plan for this to be the first in an annual series of reports on diversity in romance publishing, and are hoping to complete the 2017 report within the first three months of 2018. They noted that they "do not want people to come away believing that [we] think racial diversity is the only kind of diversity that matters," but chose racial diversity as a starting point because racial discrimination remains "one of the largest barriers to equality in any professional industry and publishing is not immune."
They explained that since opening their store around a year and a half ago, they became "increasingly aware of the limited numbers of options for customers looking for traditionally published books written by people of color." They reported that though they tried to bring the issue up in conversations with publishers, it was difficult to make any headway without hard data, and the most common refrain was "we're working on it."
Said Leah Koch in a press release: "We're hopeful that by contributing this data to the discussion, we will start to see real change."