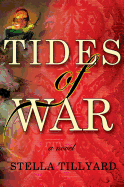 In Tides of War (reviewed below), historian Stella Tillyard turns her knowledge of the Napoleonic Wars to fictional use, adding her voice to the many who have written about this era, in just as many genres. In celebration of Tillyard's book, we've gathered a number of Napoleonic novels that might pique your interest after you read Tides of War, depending on which of its aspects you most enjoy.
If you love the romance between Harriet and James, try:
An Infamous Army by Georgette Heyer: Heyer is the queen of the period romance, in which historical details become as tantalizing as any action between male and female protagonists.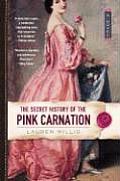 The Secret History of the Pink Carnation by Lauren Willig: Pure Regency delight is what we call historian Willig's series, which segues from modern-day Eloise Kelly to 19th-century Amy Balcourt's search for military intelligence and true love.
For the King by Catherine Delors: This romantic detective story is vahhrrrry Fraaahnch, as chief inspector Roch Miquel navigates secrets of both the military and his philandering mistress, Blanche Coudert, in early-19th-century Paris.
Like the swashbuckling scenes best? Try:
Sharpe's Tiger by Bernard Cornwell: If you're looking for a straightforward story of military service, try Cornwell's Richard Sharpe books, in which the British officer experiences rank's woes and privileges, and weeks aboard ships and in foreign climes.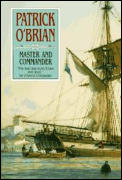 Master and Commander by Patrick O'Brian: this first volume of O'Brian's acclaimed Aubrey/Maturin series is a joy to read. Ladies, do not allow anyone to let you believe these books are just for the guys--the relationship between the ship's captain and his physician is great reading regardless of gender.
Napoleon's Pyramids by William Dietrich: a thriller about a medallion that promises immortality, set during The Napoleonic Wars? Wait, don't turn away--this one's not just worth reading, its protagonist is an American named Ethan Gage. Try it!
Should you prefer symbols and themes to plots and schemes:
War and Peace by Leo Tolstoy: Sometimes readers determined to "conquer" this long, rich novel forget that it's all about the Napoleonic Wars. Placing Pierre, Andrei, and Natasha firmly in this context might convince you to "see" them differently.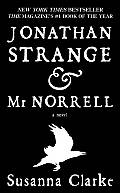 Jonathan Strange and Mr. Norrell by Susanna Clarke: Yes, it's about magic and mystery, but the odd Mr. Norrell's first goal is to change the course of the Wars so that His Majesty's army and navy can get some relief from their French adversaries.
The Passion by Jeannette Winterson: only the great Winterson (who nabbed the Whitbread Prize in 1985 when in her 20s) could imagine, let alone execute, a tale in which a web-footed Venetian woman and Napoleon's cook fall in love. --Bethanne Patrick