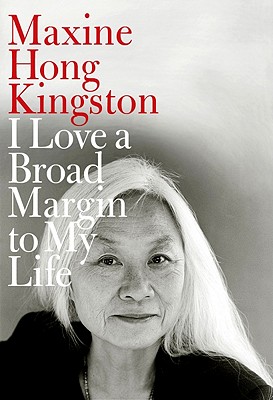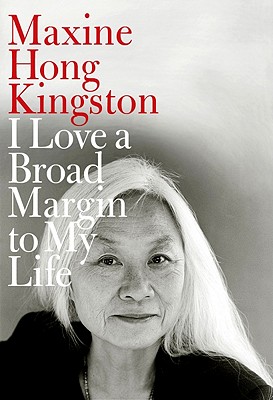 This is a sort-of-autobiography, memoir, diary, journal, reminiscence, meditation, stream of consciousness poem that is 240 pages long. Not exactly blank verse, because it doesn't scan in iambic pentameter; it is exactly Maxine Hong Kingston: original, captivating, revelatory and important.
She has written three novels and several works of nonfiction about the experiences of Chinese immigrants living in the United States and the difficulty of blending cultures. Kingston has received several awards for her contributions to Chinese American Literature, including the National Book Award in 1981 for her novel China Men.
In this book, at 65, Kingston looks back over her life as a writer, political activist, friend, wife and mother. In rambling ruminations that go forward and fold back on each other, change direction repeatedly, move from ancient Chinese history to current events, she opens for the reader the "broad margin" that has been her life.
The title comes from a line in Thoreau's Walden, which Kingston has hanging over one of her desks. She writes:
"Trying broad-
margin meditation, I sit in
the sunny doorway of my casita, amidst the yucca
and loquats and purple rain birches."
This spot must be conducive to creativity because Kingston is off and running, exploring all the margins of her life, from edge to center and all around.
"I'm standing on top of a hill,
I can see everywhichway--
the long way that I came, and the few
places I have yet to go. Treat
my whole life as if it were a day."
She fills the reader in on her avatar, Wittman Ah Sing, of Tripmaster Monkey fame, now a family man, leaving his wife to discover China; revisits The Woman Warrior; and writes at length about peace, justice, her arrest at a demonstration in front of George W. Bush's White House, her work with war veterans. Then, she goes to China for her 12th visit and seeks out the villages of her parents. She is mindful of all the changes that have taken place and also that one of her relatives still farms using a buffalo.
The reader goes on every inch of this journey, wondering what might happen next, in which century, country we will find ourselves and what language we will be called upon to understand. She finishes the book by writing:
"I've said what I have to say.
I'll stop, and look at things I see
From the corner of my eye. Become reader
Of the world, no more writer of it."
One can only hope not.--Valerie Ryan
Shelf Talker: In this tour de force, Kingston takes the reader through her life, the past lives of her ancestors, her books, her innermost thoughts and all that is important to her.