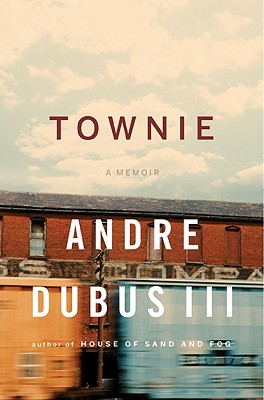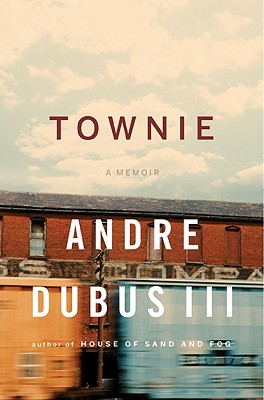 In highly regarded novels like House of Sand and Fog and The Garden of Last Days, Andre Dubus III has displayed considerable dexterity in marrying a literary sensibility to an ability to tell a powerful story. Now, in this energetic account of his early days and the birth of his writing career, Dubus applies those same talents to memoir.
The son of an esteemed, if less than financially successful short story writer, Dubus grew up blue-collar Massachusetts mill towns, on the banks of the Merrimack River, with its "faint smell of sewage and diesel and drying mud, of dead fish and creosote." Dubus's father left Andre, his three siblings and their mother for a 19-year-old student, consigning the family to a life of financial hardship.
Whether as a matter of self-preservation on the mean streets of his home towns or as a way of gaining a sense of self-worth, Dubus turned to obsessive bodybuilding and soon felt confident enough to engage in brutal fistfights on those streets or in the city's noisy, smoky bars. But these many brawls, painted here in bright, primary colors, were accompanied by a growing sense of hollowness and desperation.
Interspersing work as a gas station attendant, carpenter and bartender with studies at the Massachusetts college where his father taught creative writing and then the University of Texas, Dubus eventually abandons a Ph.D. program in Marxist social science after only four days. Impelled by an urge he doesn't grasp at first, he begins to scratch out short stories, as writing slowly fills the thirst for meaning he had attempted to slake through violence. His description of the joy he experiences after completing his first "overwritten, sentimental story" convinces him "that if I wanted to stay this awake and alive, if I wanted to stay me, I would have to keep writing."
Through several shared episodes of actual or near violence with his father and from their common passion for storytelling, Dubus eventually comes to terms with his father's legacy and begins to heal the ache that grew from the latter's departure and serial marriages. Their reconciliation--after the elder Dubus is crippled at the scene of a roadside accident just as his son embarks on a tour to celebrate the publication of his first novel--is sketched in tender, observant strokes, culminating in the memoir's emotional climax, the moving story of their final night together watching a televised boxing match.
The flash of a knife or a clumsy fall in Andre Dubus III's fighting days could have brought his life to a sudden, violent end. Not least for the passionate story told in this resonant memoir, we can be happy he survived.--Harvey Freedenberg
Shelf Talker: Novelist Andre Dubus III recalls in intense detail his youthful battles on the streets of dying Massachusetts mill towns and the birth of his writing career.