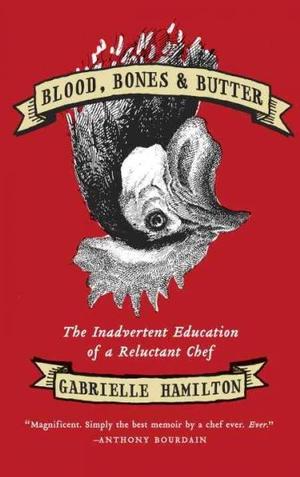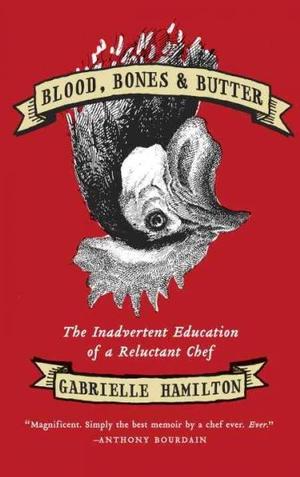 Blood, Bones, and Butter, the latest entry into the pantheon of chef memoirs, arrives in the wake of a great deal of pre-publication buzz, including hyperbolic praise from culinary stars Anthony Bourdain and Mario Batali. "I am choked with envy," Bourdain states, while Batali plans to "burn all the books I have ever written." Such hype evokes a bit of consternation. Given the crowding of this overstuffed genre, one has to wonder how Hamilton, the chef-owner of New York City's famed Prune restaurant, can not only stand out but rise above it. It turns out she can and does. Hamilton, who has an MFA from the University of Michigan, writes beautifully about the discovery, preparation, and enjoyment of food, but her own story--interesting, unique and intense--is just as compelling.
The youngest of five children born to inventive, free-spirited, but ultimately feckless parents, Hamilton learned early in life to survive by her own wits. Her parents divorced before Hamilton was in her teens and the family split up so completely that Hamilton stayed close to only one of her siblings in adulthood and was estranged from her mother for 20 years. From this hardscrabble childhood, there followed some fairly hard living, a backpacking trip across two continents (during which she learned a great deal about food), drugs, a stop-and-go college career and a series of restaurant jobs (one of which ended with felony charges against her). When she decided--almost on a whim--to open Prune, Hamilton was living with her longtime female lover and had absolutely no idea how manage a restaurant, let alone own and run one. A few short years later, Prune was pulling in $2 million a year and Hamilton (now the mother of two young sons) was married to an "Italian Italian" man. The final portion of the memoir recounts her unusual marriage (which seems to be coming to an end just as the book does) and her love and attachment to the new family it brings her.
Hamilton has packed the experiences of several lifetimes into her 40-odd years and has lived all of them with intensity and passion. This makes for a peripatetic and free-ranging journey on the page that some may find unsettling. Yet, while Hamilton does not linger on some of the details (how Prune developed into the success that it is, for example), there is so much more for the reader to feast on here. Hamilton is a fascinating, unusual person and an immensely talented writer who well earns all the praise this book has and will receive.--Debra Ginsberg
Shelf Talker: A unusual and intriguing memoir from Gabrielle Hamilton, the famed chef and owner of Prune restaurant in New York City, that pulls far ahead of the foodie memoir pack.