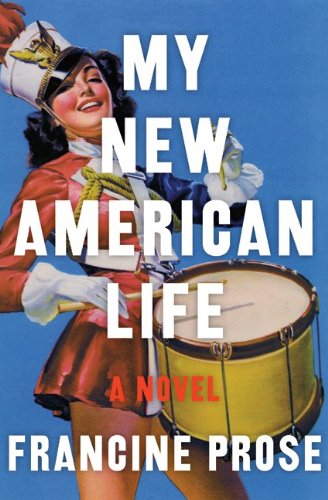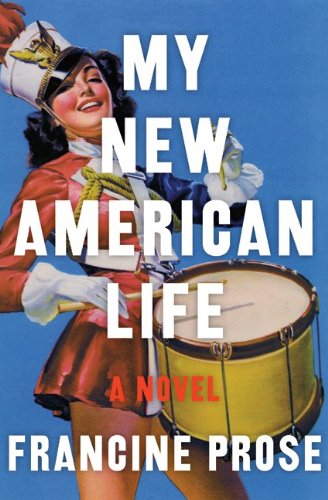 Nothing is beyond the artistic reach of Francine Prose, whose writerly accomplishments include 16 novels, acclaimed works of nonfiction such as Reading Like a Writer, and three YA novels. Her last adult work of fiction, Goldengrove, was a poignant meditation on the overwhelming grief felt by a family when their eldest daughter drowns and the younger daughter must find her own emotional rudder. After that came Touch, a YA novel about a girl's sexual awakening.
In My New American Life, Prose has returned to seriocomic mode. Lula, a 26-year-old immigrant from Albania, is living in New York on an expiring visa when she scores a job with Mister Stanley, taking care of his son Zeke. Seventeen-year-old Zeke doesn't actually need much caring for--just a nudge to do his homework and some semblance of dinner while his father is commuting home. Mister Stanley is an idealistic academic at heart, now mired in the Wall Street banking debacle. He believes that Lula has fled the Balkan wars and needs his help, so he puts his oldest friend, Don Settebello, on the job. Don is a red-hot lawyer devoted to defending the underdogs. His commute is to Guantánamo, where he goes to help those imprisoned, bringing back horror stories to Mister Stanley, Lula, Zeke and his own creepy daughter, Abigail. Both men have been left by their wives; Mister Stanley's is the certifiably crazy Ginger, who makes a stunning cameo appearance, and Don's, the invisible Betsy. Lula muses about what these two men do for sex. No answers are forthcoming. Both Mister Stanley and Don love to hear or read Lula's tales about the horrors of life in Albania, which Lula insists happened to her family members and friends.
Lula is part paranoid and part opportunist, each facet coming to the fore as required by life's vicissitudes. Living in suburban New Jersey--three buses from Manhattan--turns out to be boring in the extreme. Her ho-hum existence is shaken up when three Albanian "brothers" show up at the house, driving a new Lexus SUV. They ask her for a favor: please keep this gun for us. Lula is fascinated, attracted to one of them (Alvo) and scared in equal parts. The Chekhovian gun is fired, of course, before story's end.
A friend of Lula, Dunia, calls her out of the blue after Lula has been worried (that paranoid facet) that she has been sold into white slavery, if not worse. Lula finds out that Alvo is a criminal and asks Don (opportunistic facet) to intercede for him. In an ending that would play well in an old Busby Berkeley musical, Lula begins a really new American life. It's an Albanian-American success story!--Valerie Ryan
Shelf Talker: Lula, an Albanian immigrant, sometimes guileless, sometimes wily, navigates the wilds of suburban New Jersey as a nanny for a 17-year-old boy. His father, an immigration lawyer and three Albanian thugs round out the cast of this very funny tale.