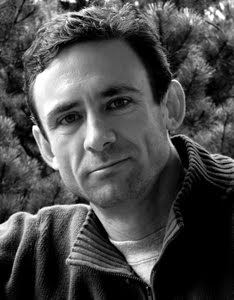 A few weeks ago, bestselling author Chuck Palahniuk sent 50 Easter baskets to independent booksellers around the country hoping they'd love and then handsell a memoir that was part of the package, The Chronology of Water by Lidia Yuknavitch (Hawthorne Books). Both authors are part of a Portland, Ore., writing group that also includes Chelsea Cain (Evil at Heart), who wrote the introduction to Yukavitch's book.
When Tattered Cover's book buyer Cathy Langer returned from vacation two weeks ago, she stumbled upon Palahniuk's Easter basket (which was really a box) in an enormous pile of stuff. It got her immediate attention--"because it was from Chuck, and because Chuck's boxes are always packed with interesting things," she said. The last one he sent, for his most recent novel, included a rubber snake, which graced Langer's computer for months.
"Then I saw it was a Hawthorne title, and was even happier because they publish wonderful, beautiful books and don't have the kind of resources that big publishers do that catch buyer's attention in a loud and silly way," Langer added.
Touched by Palahniuk's generosity--and some candy in the box--Langer read the enclosed book, which made her cry. "And I'm not a crier," she added. For a day she issued a "Chronology of Water challenge" to anyone who came near her office: "Read Chelsea Cain's intro and read the first page and I defy you not to be utterly hooked." The challenge worked. Then Langer started e-mailing other booksellers about the book.
Palahniuk's box also enticed Kelly Estep, manager of Carmichael's Books in Louisville, Ky., to read The Chronology of Water right away. She, too, is now a devoted handseller of the title. Speaking of Palahniuk, she said, "I think it's great that he is trying to push people he believes in into the world of independent booksellers who can do something with their books."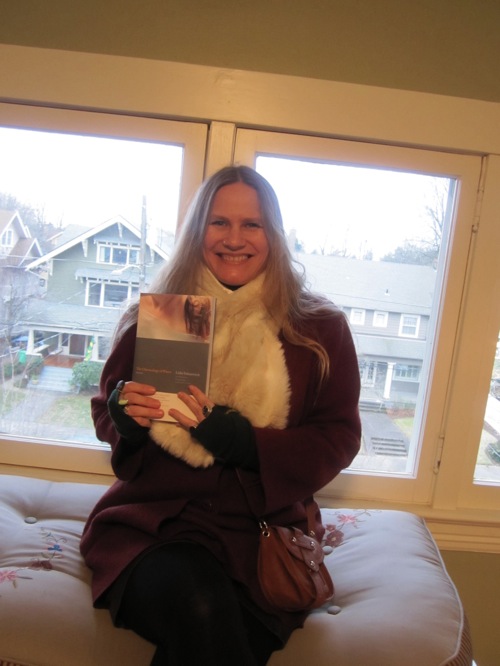 The box undoubtedly helped sell a book that Hawthorne publisher Rhonda Hughes called "not your mother's memoir." For one, The Chronology of Water opens with the birth of Yuknavitch's dead child. Then she delves into her abusive childhood, bisexual promiscuity, drug abuse and many jobs, from fieldhand to stripping. And the cover features a bare nipple--the author's--but the trade paperback has a tasteful bellyband around it so the book can be placed face-out without offending the easily offendable. Booksellers who have read it agree that The Chronology of Water is powerful and beautifully written--even the tough parts.
The effort is helping: Hawthorne has already shipped its 4,000-copy first printing and has gone back to press. "The indies are just brewing," said Hughes. Hawthorne is distributed by Publishers Group West.
"The Easter boxes are part of my on-going rebellion against all things electronic," said Palahniuk. He called them friendly "bombs" sent out to surprise people and make them feel like being in the "Weather Underground/Santa's Workshop." He and Yuknavitch packed the Chronology of Water boxes together in Palahniuk's kitchen, which was all "halogen lights on neon-colored Peeps."
"A writer feels so helpless once the book is printed," Palahniuk said. "So introducing the book to booksellers, in a goofy way, beats passively sitting in terror, watching movies and fretting."
This isn't Palahniuk's first effort on behalf of another author. In 2007, he aggressively helped promote another Hawthorne title, Clown Girl by Monica Drake (who is also part of that Portland writers group). Drake introduced her publisher to Yuknavitch.
Aside from teaching writing, Yuknavitch runs Chiasmus, a publishing, film and arts company, with her husband. She was one of the writers who created the collaborative novel Caverns in Ken Kesey's graduate writing class at the University of Oregon; it was published by Viking in 1990.--Bridget Kinsella