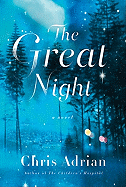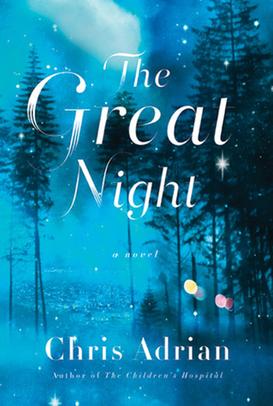 In the spring of 2009, the New Yorker published "A Tiny Feast," a short story by Chris Adrian about Titania and Oberon coping in the contemporary world as their latest changeling child underwent leukemia treatment in a pediatric cancer ward. Adrian's characterization of the fairy monarchs retained their otherworldliness while also perfectly capturing the human anger and frustration of watching a loved one suffer and being powerless to help.
The tale serves as an extended flashback in Adrian's latest novel, The Great Night, which borrows the structure of William Shakespeare's A Midsummer's Night Dream with both comic and tragic overtones. Titania lashed out at Oberon after the child's death, and he was so stung by her last outburst that he simply walked away; a year later, as the story begins on Midsummer's Eve in San Francisco's Buena Vista Park, she is so distraught at his continued absence that, at the start of the Great Night festivities, she recklessly releases Puck from his bonds of magical servitude. He immediately uses his freedom to begin destroying the fairy court and everyone in it, with several humans inadvertently caught up in the turmoil.
One group closely mirrors the Shakespearean subplot of Bottom and his fellow rude mechanicals, only this time it's a troupe of homeless men and women acting out a musical version of Soylent Green concocted by their leader, Huff (the most fully delineated of the bunch). While these scenes are played primarily for comic effect, the other three mortals in the park have much more tragic backstories, echoing Titania's loss of her husband. Henry, a pediatric doctor, has had a relationship torn apart by obsessive-compulsive disorders emerging from a childhood abduction trauma. Will's girlfriend left him after he cheated on her, and Molly is still grieving after her boyfriend's suicide. Eventually the three cross paths, and it proves to be no coincidence that this trio should find each other. (Long before those revelations unfurl, though, they were all headed to the same party, at the home of the tantalizingly-symbolic-sounding Jordan Sasscock, which turns out to be an in-joke reference to Adrian's previous novel, The Children's Hospital.)
Adrian revels in the complexities of a multi-threaded narrative but leaves plenty of clues for astute readers to see how the pieces will fit together in the final act. As with "A Tiny Feast," though, some of the most enjoyable aspects of this story are found in little moments when the human and fairy worlds collide: Titania's discomfort on a blind date, or the exasperation of fairy underlings (who've named themselves after streets just outside the park) with mortals who react to their presence by assuming they must be dreaming. Though The Great Night may not supplant The Story of Edgar Sawtelle as the most popular among recent literary retellings of Shakespeare, Adrian's optimistic vision of love's capacity for renewal despite the thrashings of adversity and despair will surely weave its spell over many readers. --Ron Hogan
Shelf Talker: Adrian was recently anointed by the New Yorker as one of its "20 Under 40," so this novel is likely to be viewed with great interest. On the spectrum of literary fantasy, it could fit on a bookshelf with Kelly Link and John Crowley.