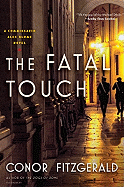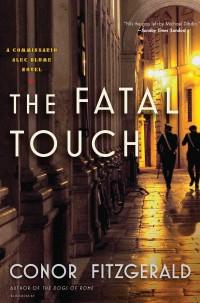 After working in the Immigration Affairs section of the Rome police department, Caterina Mattiola has finally secured a transfer to Homicide and is eager to move up from routine rookie assignments to investigations. "She was good at [administrative work], better than any of the men, but she knew what happened to women who became indispensable at a single thankless task," writes Conor Fitzgerald in this second intricate and rip-roaring Commissario Alec Blume novel, following The Dogs of Rome.
As Caterina's mentor, Blume begins serious training on a weekend when the latest of a series of muggings of tourists coincides with the death of Henry Treacy, an Irish art forger with a fondness for drink. Was Treacy yet another mugging victim? Or had he been so plastered that he tipped over and cracked his skull on the ancient Roman pavement? "Never forget the law of parsimony, Inspector. Whichever theory needs fewest assumptions is the best," Blume instructs his new assistant.
Learning occurs in both directions when a student is as smart and motivated as Caterina, and Fitzgerald is especially adept at showing the student/teacher dynamic at work as Blume and Caterina investigate the cases that come flying in the door at the same time that the Carabinieri (the military police) seem excessively interested in commandeering (and maybe burying) the Treacy death investigation. Red flags go up for both Blume (the expatriate American on the Rome police force) and Caterina (the Italian woman ambitious to bust into an all-boys club), and neither can resist continuing to dig for clues even when ordered to back off. Corruption turns out to be everywhere, personal histories are revealed to be lurid and discussions become heated about philosophical differences for achieving justice. "Sometimes I think we should just get rid of this whole business of distinguishing between what people meant to do and what they actually did," Blume tells Caterina. "Think of how many lawyers we could get rid of. The ancient Romans didn't allow for intentionality, you know. I think it is a sensible approach."
As with Donna Leon's Commissario Brunetti series, set in Venice, the pleasures of this novel go beyond the usual police procedural into the fascinating nuances of contemporary Roman life. Blume, whose art historian parents were gunned down in a bank robbery on Via Cristoforo Colombo years before, may be able to tell a painting by De Chirico from one by Velasquez but he's a failure as a cook--Fitzgerald describes a dinner he prepares for an ex-girlfriend from the U.S. Embassy with the same malicious glee that drives him to have Blume nail a squirming suspect with, "To trust is good; not to trust is better."--John McFarland
Shelf Talker: An intricate, satisfying crime novel set in Rome, with a quirky, engaging detective training a new assistant in the ways of homicide investigation.