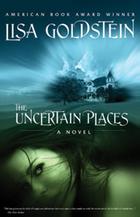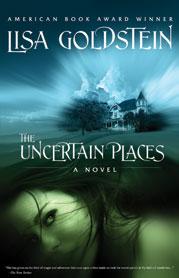 Will Taylor is a student at Berkeley in the early 1970s when his best friend, Ben, introduces him to the Feierabends, the family of the young woman he's dating. Will becomes infatuated with Livvy, one of the younger sisters, but is puzzled by some of the family's behavior and by the mysterious helpers he comes across in and around their home. When Livvy falls into an irreversible sleep, it's Ben who leads Will to the improbable truth: there's a fairy tale written by the Brothers Grimm, lost before they could publish it, about a man who makes a bargain with a supernatural creature--his family would have great prosperity, as long as one daughter from every generation endures a seven-year magical nap while her spirit is enslaved in a magical war. The deal is real... and it's been in place for three centuries.
Will impulsively decides to rescue Livvy from the spell--never mind that her sisters aren't entirely on board with the idea of losing their good fortunes--but that's only the first half of what Lisa Goldstein has in store for readers. Livvy's freedom comes with a price: for years, Will wonders if there will be greater consequences for cheating the magical beings. Then, when she's in the hospital with a mysterious illness, he desperately re-invokes the bargain. This time, the other realm takes their young son, and the entire family must rally together to win him back.
The Uncertain Places benefits greatly from Goldstein's meticulous combination of fairy tale logic and modern characterizations, as in a scene where Will confronts Livvy's father, who, hoping to escape the deal, abandoned his wife and daughters, but now accepts his continued good fortune fatalistically. Goldstein also creates a detailed backstory for the Feierabends' bargain, which includes not just the suppressed Grimm tale but the (historically accurate) misplacement by the Oxford English Dictionary's compilers of the documentation for the word "bondmaid." The incursions of the magical realm into the "real world" are always unnerving, but once the family invades the fairy tale kingdom, there's room for a bit of humor in their dealings with the weird creatures. And though the outcome of Will's effort to outsmart his magical foes is never really in doubt, Goldstein is still able, right up to the final lines, to keep us wondering whether there might have been one last catch to the deal. --Ron Hogan
Shelf Talker: After publishing two fantasy novels under the pseudonym "Isabel Glass," Lisa Goldstein is back and at the top of her game. Fans of Neil Gaiman and Lev Grossman would do well to check her out.