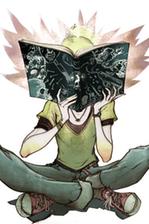 Is the Dark rising?
I do not mean the series by Susan Cooper,
though it is perhaps an apt metaphor.
In those five books, she explored
the forces of good and evil and
received a Newbery Medal (1976) and Newbery Honor (1974)
for her efforts--through fiction--
to lay out moral dilemmas for young people to ponder.
These past few days many of us have been atwitter about
the piece in the Wall Street Journal
by Megan Cox Gurdon: "Darkness Too Visible."
Gurdon suggests that "pathologies
that went undescribed in print 40 years ago...
are now spelled out in stomach-clenching detail."
Most of us trace the birth of the YA genre back to
The Outsiders by S.E. Hinton (1967)
about gang violence, and to
Paul Zindel's The Pigman (1968)
In which two misfit teens play a prank on
Mr. Angelo Pignati,
then befriend him,
and then, possibly, unwittingly contribute to his death.
Undescribed pathologies?
When M.E. Kerr wrote Night Kites in 1986,
it was one of the first novels in YA or adult literature
to mention AIDS,
narrated by a teen whose older brother
was infected with the virus.
It dispelled myths that ran rampant about
how you could catch "gay cancer"
as it was then called, just from eating off the same dish.
It also won the California Young Reader Medal,
Voted on by teens themselves.
Today we have books like Will Grayson, Will Grayson
by John Green and David Levithan,
in which a straight guy and a gay guy can be best friends,
and a confidently "out" gay guy can help a closeted gay guy
feel more comfortable in his own skin.
It won the 2011 Teen Choice Book of the Year
(sponsored by the Children's Book Council),
again, voted on by teens.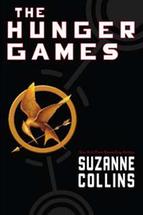 Yes, The Hunger Games are violent.
Suzanne Collins has said that the seeds of that trilogy
came to her while she was watching reality television
and thinking about the Coliseum of gladiator days.
Teens watch reality television.
The Hunger Games gives them something to
(forgive the pun) sink their teeth into.
What would they do if they were Katniss?
Would they sacrifice themselves for a sibling?
Would they save the boy who kept them alive
With the gift of a loaf of bread?
These are the questions Katniss asks herself.
Teens get to stand in her shoes
and ask themselves these questions.
Teens don't purge or cut because of a book they read.
If they are looking for triggers, they will find triggers.
But they might also find in a book like Patricia McCormick's Cut
or Laurie Halse Anderson's Wintergirls
that there are other people like them.
They are not alone.
We need to trust that teens will set aside
the books they're not ready for or simply don't like.
They will.
Girls will also read Will Grayson, Will Grayson,
and boys will read The Hunger Games.
Teens are not other; they are us.
They read sports books and comics
and nonfiction and romance.
They read literary stand-alone novels
and Vampire Diaries one after another.
They want to read what everyone's reading
or they could care less.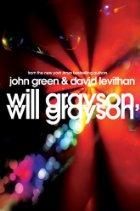 So let's turn away from the Dark for a moment
to the Light.
And by "light" I do not mean insubstantial,
I mean authors grappling with
more "mainstream" situations
like Sarah Dessen and Maureen Johnson.
I mean authors asking teens to examine
the messages coming to them from the media:
M.T. Anderson's Feed and Scott Westerfeld's So Yesterday
and Libba Bray's Beauty Queens.
I mean worlds in books that allow teens to step back
and look at their own lives and moral codes in relation to others:
Joan Abelove's Go and Come Back,
Holly Black's White Cat series.
Lauren Oliver's Before I Fall.
Perhaps the protagonist of Gurdon's article,
46-year-old Amy Freeman,
a mother of three stymied in the YA section of her
local B&N in Bethesda, Md.,
could not find someone to ask for a recommendation, or
does not have an independent bookstore nearby
or a public library branch near her.
Maybe her teen's school librarian was laid off
or the book review section of her paper has been omitted.

That is the darkness too visible in this tale.
I wanted one knowledgeable book-loving person
to approach Amy Freeman and ask,
What kinds of books does your 13-year-old like to read?
Who is his or her favorite author?
Teens have been reading grim books
since the Brothers Grimm and Romeo and Juliet.
I trust them to set aside the books they don't like.
What we need are better ways to reach them.
--Jennifer M. Brown