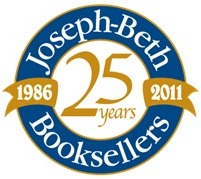 Joseph-Beth Booksellers is opening a 20,000-sq.-ft. store in a former Borders location in the Crestview Hills Town Center in Crestview Hills, Ky., which is near Cincinnati, Ohio, and the Greater Cincinnati-Northern Kentucky International Airport. The store is under renovation until mid-November and will feature "the distinctive Joseph-Beth signature brand" and have a café.
According to Cincinnati.com, some of the 30-member staff in the new store are former Borders employees. The store will stock about 60,000 titles, which would represent two-thirds of sales. Other products include "200 gift items, ranging from Vera Bradley handbags to Thymes scented candles."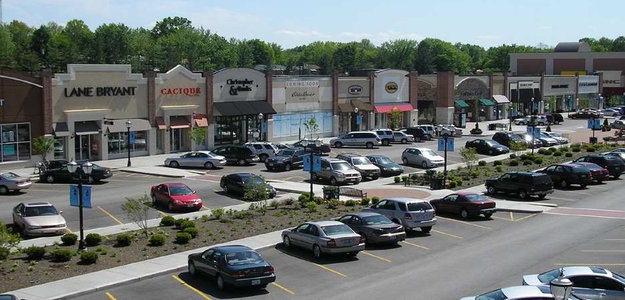 Joseph-Beth CEO Mark Wilson commented: "Northern Kentucky is a natural fit for us. We're looking forward to bringing Joseph-Beth's unique blend of books, gifts, toys, games and author events to the Crestview Hills Town Center."

Joseph-Beth emerged from bankruptcy earlier this year with three stores--the flagship in Lexington, Ky., the Cincinnati, Ohio, store and the health and wellness branch in the Cleveland Clinic in Cleveland, Ohio. It had closed five stores; its former Davis-Kidd store in Memphis, Tenn., is run separately as Booksellers at Laurelwood.

The new store has some roundabout, unusual connections: former Joseph-Beth co-owner Mary Beth Van Uum is a sister of Tom and Louis Borders, former owners of the former Borders bookstores.

---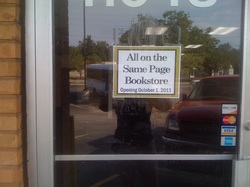 All on the Same Page Bookstore is opening this coming Saturday, October 1, in Creve Coeur, Mo., in suburban St. Louis, about a mile from a former Borders, and will sell new and used books as well as book and writing accessories. Guests for the opening include Tom Mee, Jr., former baseball player and author of Cutting the Game: Inside Television Baseball from the Director's Chair, as well as former St. Louis Cardinal, now broadcaster Al Hrabosky.

Robin Tidwell. who owns the store with her husband, Dennis, told the Riverfront Times, "Borders was too big. They had too much of everything. I was waiting for them to start stocking toothpaste. I'd go in there and think, 'Good Lord, are you a bookstore or a Wal-Mart?' I think people are ready to go back to basics and start buying local." That buy-local desire and a back-to-basics trend will help the store compete with Amazon, she added.

All on the Same Page Bookstore is located at 11052 Olive Blvd., Creve Coeur, Mo. 63141; 314-567-4144.
---
Earth Song Books & Gifts, Del Mar, Calif., is closing in November, the Del Mar Times reported. Owner Annette Palmer cited the Kindle and the poor economy, saying, "The numbers just don't add up."
With the help of her family, Palmer bought the store in 2007 at age 24. "I was just out of college and owned a bookstore by the beach," she said. "It was my dream." She added that she is writing a book about her experiences.
---
The Reading Tree, Plainfield Township, Mich., is closing in October. The children's bookstore was founded in 2001 by Janet Weston, a former librarian, who told the Grand Rapids Press that a "perfect storm" of the bad economy and the popularity of online retailers, big box stores, e-books and bargain hunting online resulted in the decision to close.

Weston said her greatest satisfaction as a bookseller came when she found a reluctant reader the right book and the child returned for another. "Though my story may have been cut short, I still just want people to read," she told the paper. "I'm going to spend the rest my life encouraging people to read."