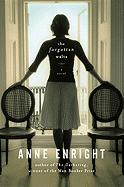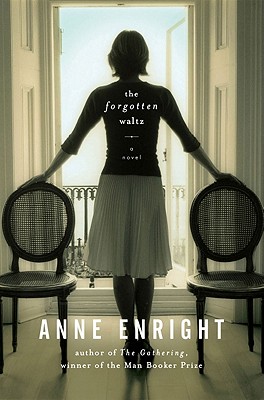 Readers who fell in love with Anne Enright's 2007 Man Booker Prize-winner The Gathering might need a little pre-gaming to appreciate the protagonist and subject matter of The Forgotten Waltz. On the surface--and this is a novel that examines surfaces without pity--Gina Moynihan is a less "sympathetic" narrator than Veronica Hegarty. In The Gathering, Veronica's preoccupations are choral and familial--she mourns her damaged brother, rails against her parents for having more children than they could protect and questions her ability to mother her two daughters. In The Forgotten Waltz, Gina performs a more singular aria of adulterous desire, and in place of family complexity there is economic excitement: Gina's affair is set on the cusp of the collapse of the Irish real estate boom, in an illustration of how one cupidity can fuel another.
For all its hotel assignations, The Forgotten Waltz is not explicit--perhaps for the sake of romance, Enright instead deploys swoony tableaux and suggestive sensory detail. Gina recounts her besottedness in swirly retrospect, from within a 2009 snowstorm that brings Dublin to a halt. Lest things get too sentimental, chapters are adorned with ironic love song titles and illicit caresses are reckoned against property values. As Gina progresses through her tale of grand amour, she gradually notices the innocent and injured parties, including an afflicted child, and she suffers a sudden loss. At the end Gina receives a comeuppance of sorts, but unlike those given her female predecessors in literary adultery, Gina's comeuppance expands her experience of life rather than extinguishes it.
For readers who can countenance unapologetic female infidelity (at least in fiction), The Forgotten Waltz is a must-read--it delivers Enright's incantatory and highly mineralized prose, her virtuoso capturing of mood and confirms her ability to create nuanced characters of all ages and backgrounds. This mature novel practically flaunts a wry, take-no-prisoners narrator who can make you laugh and wince, though readers new to Enright should perhaps start with her deeper family work--The Gathering--before indulging in this boom-time dalliance. --Holloway McCandless
Shelf Talker: A swirling reappraisal of adulterous love set against the decline of Ireland's property boom.